MYL-S takes part in Palestine Charity Fundraiser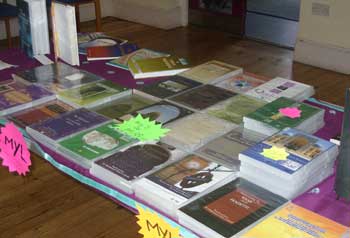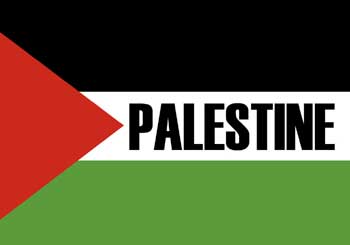 The Muslim Youth League-S (Huddersfield) took part in the Palestine Charity Fundraising event at Paddock Village Hall on the 10th of November 2012. The event was organised by young members of the Huddersfield community to raise money for the people of Palestine.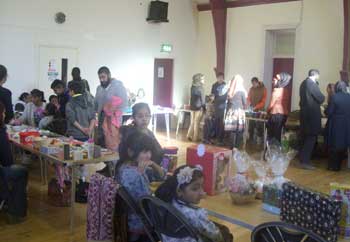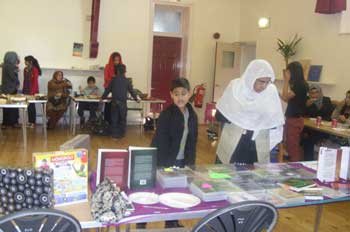 At the event, there were many stalls including food & drink, cakes & cupcakes, sweets, mehdni, face painting, clothes, calligraphy, competitions, chocolate fountain and a bouncy castle. Last but not the least, there was the MYL Disperse stall, which consisted of books and DVD's of Shaykh-ul-Islam Dr Muhammad Tahir-ul-Qadri. The MYL Huddersfield sisters enjoyed the event and had the opportunity to help others as well as create awareness of MYL-S and promote the MYL Sisters' Circles that take place in Huddersfield.
Reported By: Mozzam Raza