MQI completes arrangements for Gaza conference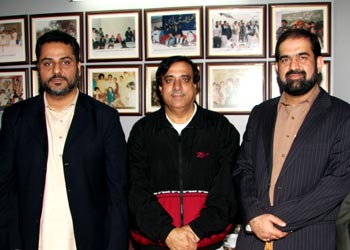 Ghaza Conference will be held tomorrow (Sunday, January 25, 2009) under the banner of Minhaj-ul-Quran International in the central secretariat Model Town for rehabilitation and reconstruction of the victims of Ghaza. Palestinian ambassador to Pakistan, H.E. Mr. Jaser Ahmad, will be the chief guest at the occasion. The purpose of holding this national conference is to chart out a coordinated course of action for the reconstruction of Ghaza city of Palestine. Those who have been extended invitation so far include Chaudhry Pervez Elahi, Mushahid Hussain, Qazi Hussain Ahmad, Maulana Fazal-ur-Rehman, Raja Zafar-ul-Haq, Ijaz-ul-Haq, Nawabzada Mansoor Ali Khan, Hamayun Akhtar Khan, Allama Sajid Mir, Liaqat Baloch, Dr Farooq Sattar, Asfandyar Wali Khan, Ehsan Wain, Javed Hashmi, Chaudhry Nisar Ali Khan, Zulifqar Khosa, Chaudhry Aitzaz Ahsan, Maulana Saeem-ul-Haq, Aslam Beg, Sajid Naqvi, Allama Ibtisaam Elahi Zaheer, Aftab Sherpao, S.M. Zafar, Sardar Aseff Ahmad Ali, Hamid Nasir Chatta, Chaudhry Shujaat Hussain, Amin Faheem, Zubair Ahmad Zaheer, Kamal Ali Agha, Mehnaz Rafi, Dr Israr Ahmad, and Hameed-ud-Din Mashriqi etc. Besides these, representatives of journalist, student and lawyer communities will also participate in the conference.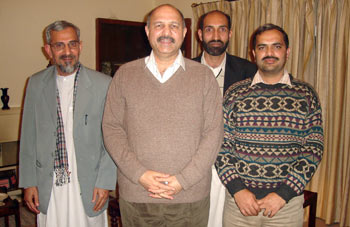 Secretary General of Minhaj-ul-Quran International, Dr Raheeq Ahmad Abbasi, Sheikh Zahid Fayyaz, and G.M. Malik called on the PPP Secretary General Jahangir Bader at his residence and extended him invitation. Talking at the occasion Mr. Bader said that the holding of Ghaza Conference was the dire of the hour. This Conference will send a strong message of sympathy and practical help for the suffering Palestinian brethren. "Minhaj-ul-Quran International deserves appreciation for taking this much-needed initiative," he said.
In the meantime, a meeting with Naib Nazim-e-Ala in the chair reviewed all arrangements and preparations for the conference and expressed satisfaction.