Motorcycle rally held in Pakpattan
On the occasion of Workers Convention in Pakpattan, Minhaj-ul-Quran Youth League and Mustafavi Students Movement took out a motorcycle rally on June 20, 2012, which was led by Amir of MQI Punjab Ahmad Nawaz Anjum. The leaders of local chapter of MQI were also present on the occasion.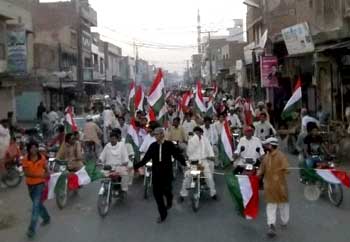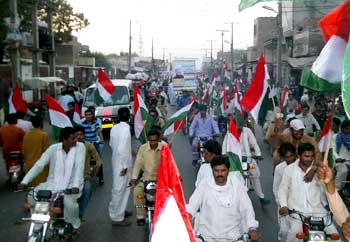 Hundreds of youths and students of MYL and MSM attended the rally. They were carrying placards and banners with anti system slogans written on them. The rally started from Noorpur and passed through various areas of the city. It was received by dozens of youths at Malka Haans led by Rana Shakeel. It concluded at the shrine of Baba Farid Gunj Shakr.