Muslims' decline explained by knowledge deficit: Dr Hussain Mohi-ud-Din Qadri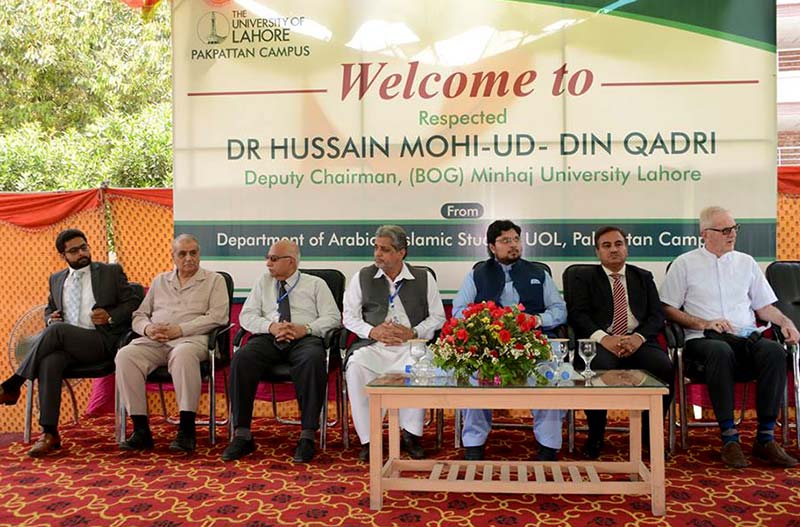 Dr Hussain Mohi-ud-Din Qadri, President of MQI, visited Pakpattan city on April 9. He was accompanied by Col. (r ) Muhammad Ahmad, registrar of Minhaj University Lahore, Dr Harman, Sohail Ahmad Raza, Rana Muhammad Farooq, Qari Riasat Ali and other leaders during the visit.
Dr Hussain Mohi-ud-Din Qadri was invited to grace the ceremony at the sub-campus of Lahore University as the chief guest. Addressing on the occasion, he said that the Muslims had the identity of a progressive people and a developed community 1400 years ago. He said that unfortunately, they continue to get bogged down deeper in decline socially, economically and educationally. He said that there are 56 Islamic countries in the world but their overall influence does not count anywhere.
Dr Hassan said that all the top scientists and knowledge creators belong to west and all inventions, discoveries and creation of new thoughts have a stamp of the western scholars. The Islamic world continues to be educationally stagnant. He said that one measure of knowing how deep the educational decline is, is to find out that not even a single university from the Islamic world figures in the top 500 universities.
Dr Hussain Mohi-ud-Din Qadri said that the only way to make the Muslim community get out of the comprehensive decline lies in forging unity in its ranks and weaving it in a unified thread. He said that no one else will come to our rescue, stating that we have to carry out this gigantic task ourselves.
Altaf Hussain Chishti received the President of MQI on his arrival at the sub-campus of the University and conducted his tour of the different departments. A large number of MQI and PAT workers were also present on the occasion.
On April 8, he addressed a seminar in Pakpattan organized by the local chapter in which people belonging to various walks of life were present. He threw light on the variables that will make Pakistan strong as a polity. He also visited the shrine of Baba Farid-ud-Din Ganjshakar (R.A) and offered Fateha.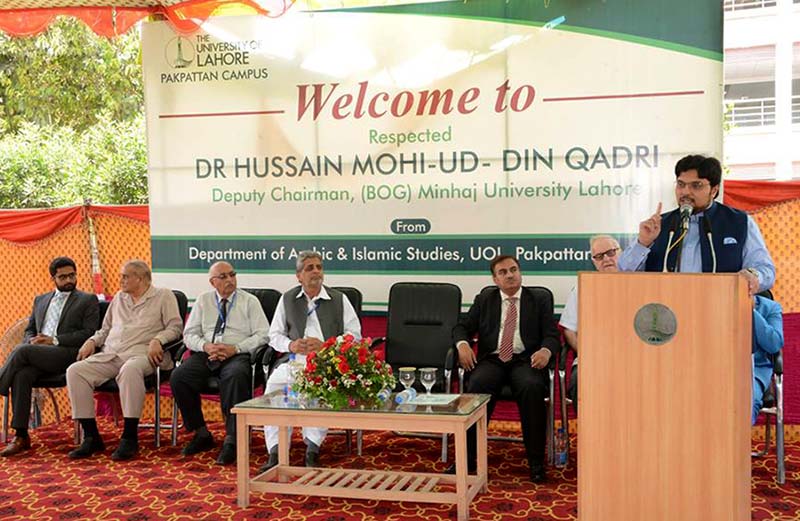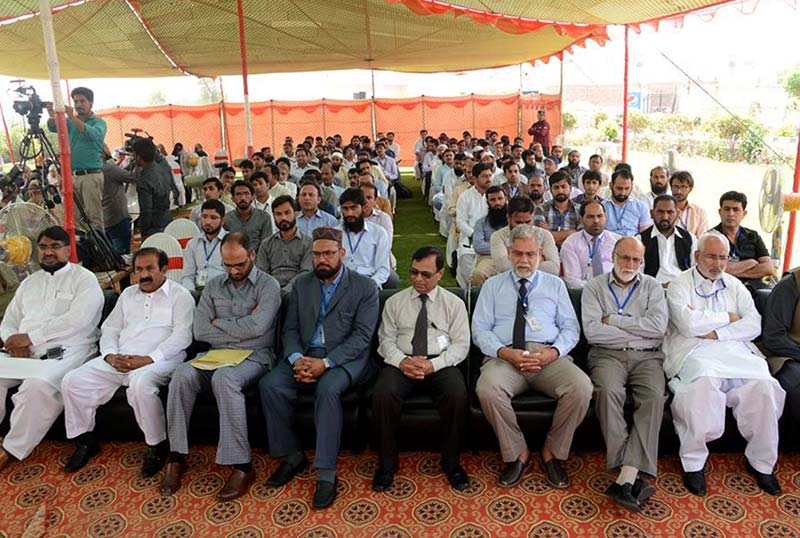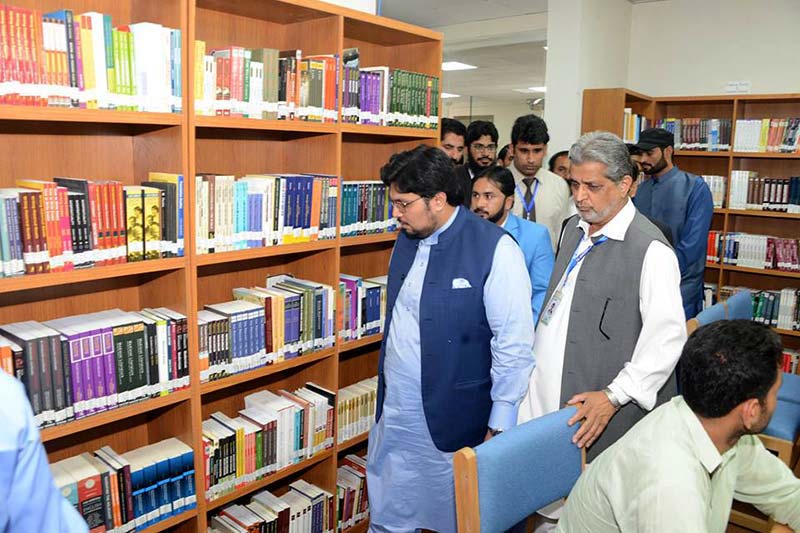 Istehkam-e-Pakistan Convention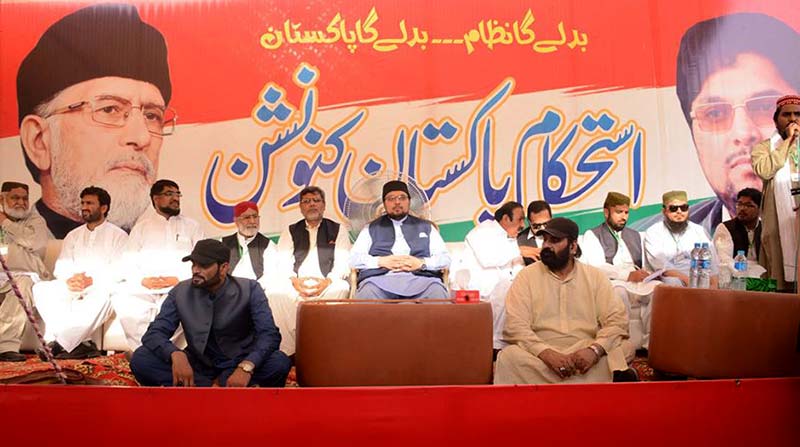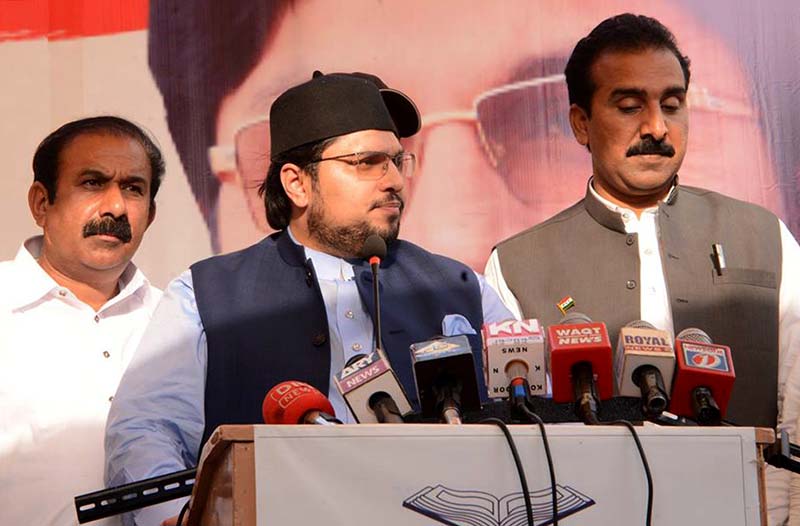 Dr Hussain Mohi-ud-Din Qadri pays his respects at shrine of Baba Farid-ud-Din Ganjshakar (R.A)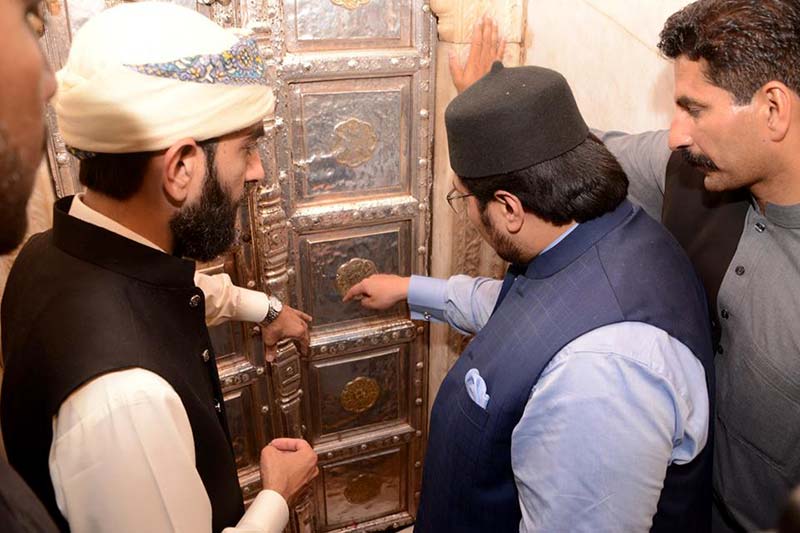 Reception in Pakpattan City