MQI Daska spends Eid day with flood victims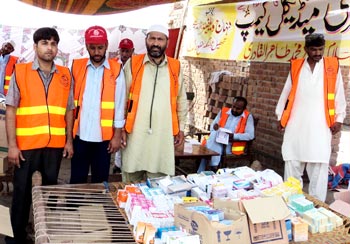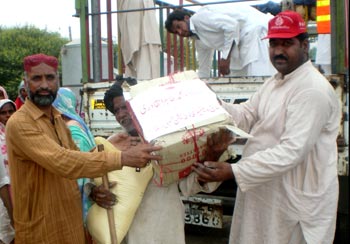 The office holders of MQI Tehsil Daska held an Eid camp for the flood affected people in Chak Rorai, an area of Muzaffargarh where two thousand people were served food and cash, and other gifts were distributed among the children. Rana Muhammad Idrees Qadri was the chief guest of the camp. The respected guest distributed relief goods and special Eid packages among the flood affectees.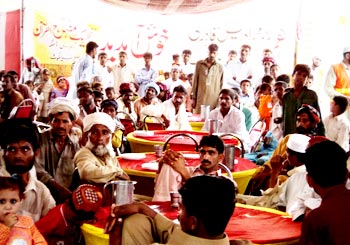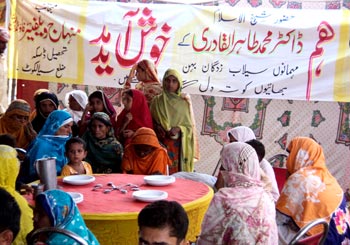 Speaking on the occasion, Rana Muhammad Idrees Qadri said that Shaykh-ul-Islam Dr Muhammad Tahir-ul-Qadri conveyed this message by canceling annual Itiak City 2010 that when nations are confronted with acute challenges, serving the affectees becomes the best form of worship. People made a special Dua for long life and good health of Shaykh-ul-Islam on the occasion. They appreciated the endeavours of MQI's volunteers and workers who sacrificed their Eid to be with the flood affectees to share their grief and sorrow.
Noted political and religious personality Dr Muhammad Ijaz thanked Shaykh-ul-Islam and MQI for their assistance to the flood victims. He said that the flood affectees were touched by their gesture of spending their Eid with them. He also applauded the medical services provided to the people by MWF. Medical teams of MBBS doctors checked up about one thousand patients and gave them free medicines. Safdar Ali Butt and Muhammad Sajjad Basra thanked all people.