MQI Daska takes out rally against attack on shrine of Baba Farid (RA)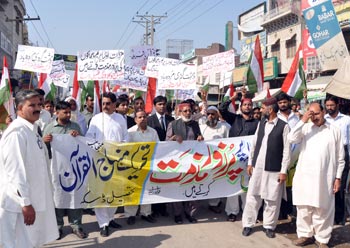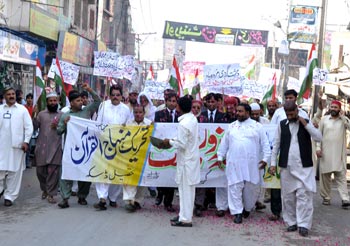 Attended by a large number of workers of MQI and people, Minhaj-ul-Quran International (Daska chapter) organized a rally to protest against the attack on the revered shrine of Baba Farid-ud-Din Gunj Shakar (RA) in Pakpattan. The rally, headed by MQI's patron Abdur Rehman Bhatti, started from Bangla chowk and concluded on Milad chowk.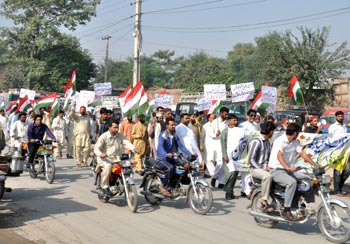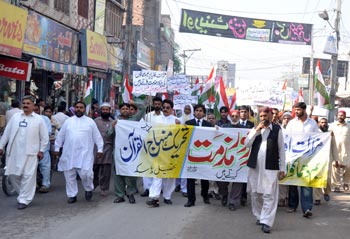 Addressing the protest rally, Muhammad Aslam Qadri, president of MQI Daska, said that the Sufis spread the message of love and peace throughout their lives without any discrimination of caste, colour, race and religion. They stood for human welfare and were champions of reconciliation. The attacks on their shrines deserve the strongest possible condemnation.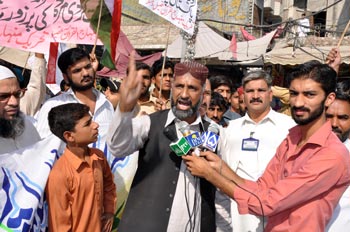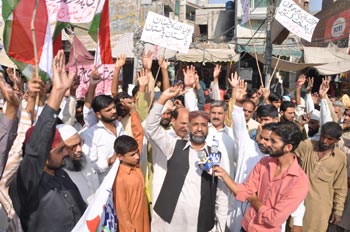 He said that terrorists were neither humans, nor did they belong to any religion. Referring to historic Fatwa of Shaykh-ul-Islam Dr Muhammad Tahir-ul-Qadri, he said that Shaykh-ul-Islam has conveyed a real Islamic message of peace to the outside world through this scholarly magnum opus. He said that MQI has led the fight against terrorism and terrorism from the front by exposing the real face of terrorists who were out to defame Islam and Pakistan. Muhammad Aslam Qadri demanded of the government to apprehend the perpetrators of crimes against humanity and unearth their masterminds.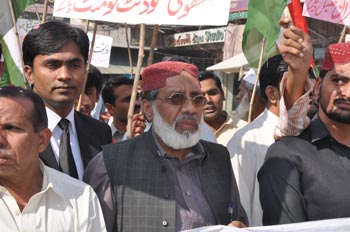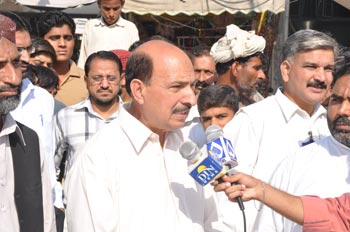 Abdur Rehman Bhatti said that Islam promotes peace and harmony both within and without. It is by spreading the real Islamic teachings that we can we foil the conspiracies against our great faith. A resolution against the attack on the shrine of Baba Farid (RA) was presented on the occasion, which the demonstrators approved with consensus.
Zahid Chohan and Haji Muhammad Nawaz Cheema also condemned the terrorist attacks on shrines and sought swift action by the government. The rally ended on Dua for those martyred in these attacks.