Workers' blood for revolution not to go in vain: Dr Hussain Mohi-ud-Din Qadri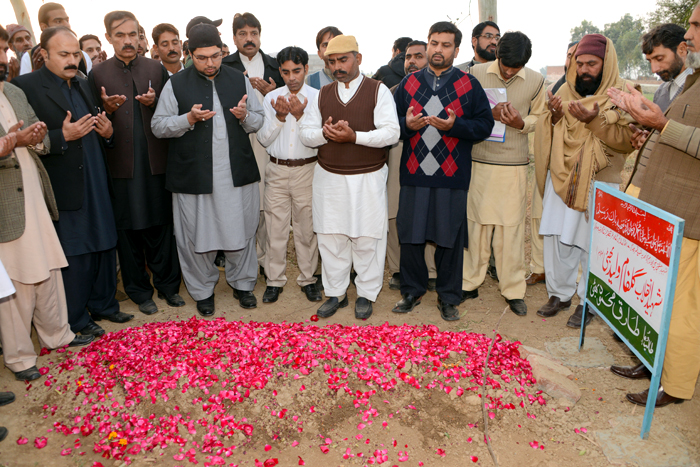 Dr Hussain Mohi-ud-Din Qadri, President of Minhaj-ul-Quran International, visited Sialkot the other day and met with the family of Shaheed-e-Inqilab Gulfam Walid Bhatti at his residence in Pasrur. Talking to the family remembers of the martyr, he said that what to speak of blood, there can be no compromise even on sweat of the workers. He said that Qisas of the martyred workers will be taken in every case. He said that the oppressors have even snatched from the people their fundamental right to live. He said that we would not rest till we get the culprits of Model Town tragedy punished as per law and the Constitution. He added that the blood the workers shed for lofty ideal of revolution will not go in vain.
Dr Hussain Mohi-ud-Din Qadri said that Dr Tahir-ul-Qadri is fighting for rights of the people and restoration of national honour. He said that his struggle was instrumental in raising awareness among the masses. He said that time is not far away when the struggle for revolution will reach its destination of revolution with the support of the masses. He said that the whole country from Khyber to Karachi is burning in the fire of terrorism and militancy. He said that while the armed forces are rendering matchless sacrifice for eradication of terrorism from the country, the people are unable to enjoy the fruits due to incompetence of federal and provincial governments. He said that the constitution of JIT unilaterally without the consent of heirs of martyrs represents the height of lawlessness. He said that the blood of martyrs will bear fruit and the killer will meet their end as per law.