Duroos e Irfan-ul-Quran continue through the country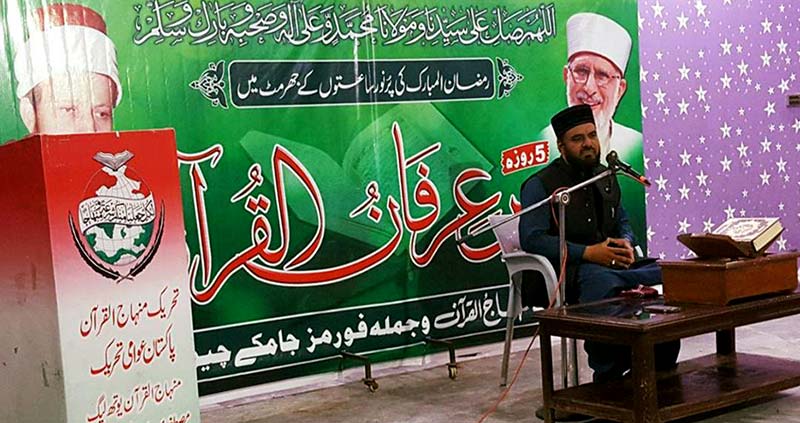 Sialkot: Allama Muhammad Latif Madni
Duroos e Irfan-ul-Quran continue throughout the whole country under the banner of Minhaj-ul-Quran International. Attended by people belonging to all walks of life including men and women in large number, the scholars of Minhaj-ul-Quran Ulama Council focus on the need for a serious effort at reforming one's conduct and purifying one's heart. They impress upon the audience the need of making a fresh start in life and using the opportunity of the holy month to begin this journey.
Addressing the program in Muridkay, Rana Muhammad Idrees Qadri said that Ramadan has started and we must make most of this grand opportunity. He said that we should align our worship with the overall objectives of the holy month, stating that extending help to the poor and needy is among the prime objectives. He said that Allah showers His mercy during the month of Ramadan and it is now on us how we bless ourselves with it. He said that we should stop being obsessive about this world. Rather we should care about the life hereafter and adopt worship as a means to break the shackles of the attractions of this material world.
Speaking in Daska, Allama Muhammad Latif Madni said that the Holy Prophet (SAW) termed this to be a month of patience, for one abstains from the pure and permissible things from dawn to dusk during this month. He said that this wilful abstinence is actually a training to be patient in life.
Ijaz Malik, speaking at Shahdrah Lahore, said that Islam gives us the lesson of human welfare, forbearance, patience and peace. He said that the purpose of Ramadan is to train the believers for fulfillment of rights of fellow human beings. He said that there are three ten-days of the holy month wherein the first ten days are about mercy, the second about repentance and the third ten days are about salvation from hell. He said that the dire need of the hour is that these thirty days are spent in line with their spirit.
Allama Waqas Ali Qadri, Zahibzada Zaheer Naqashbandi, Allama Sabir Kamal Wattoo, Allama Jamil Ahmed Zahid, Allama Fayyaz Bashir Qadri and other religious scholars addressed various gatherings of Duroos e Irfan-ul-Quran and threw light on the importance of the holy month of Ramadan. They urged the participants to bless themselves fully with this opportunity in the maximum way.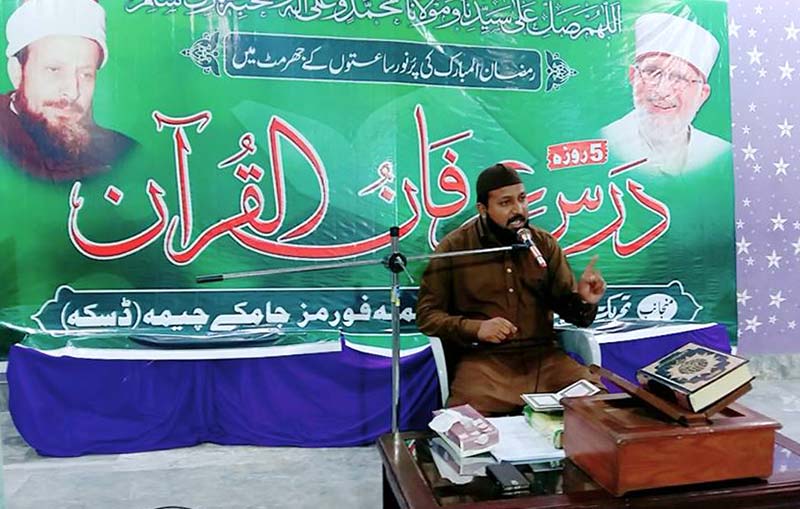 Daska: Allama Nadeem Muzafar Awan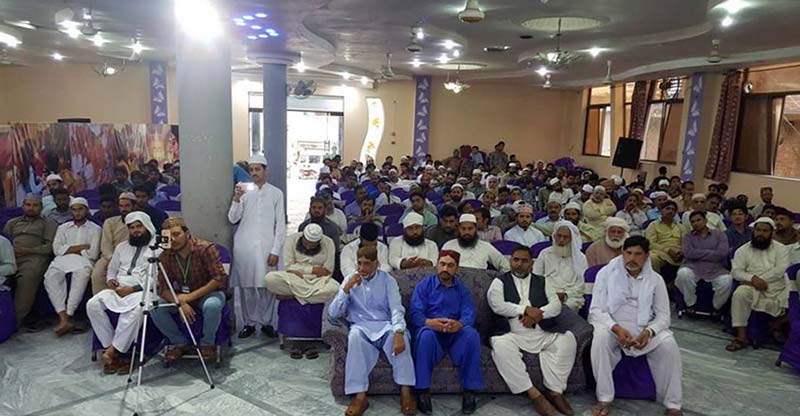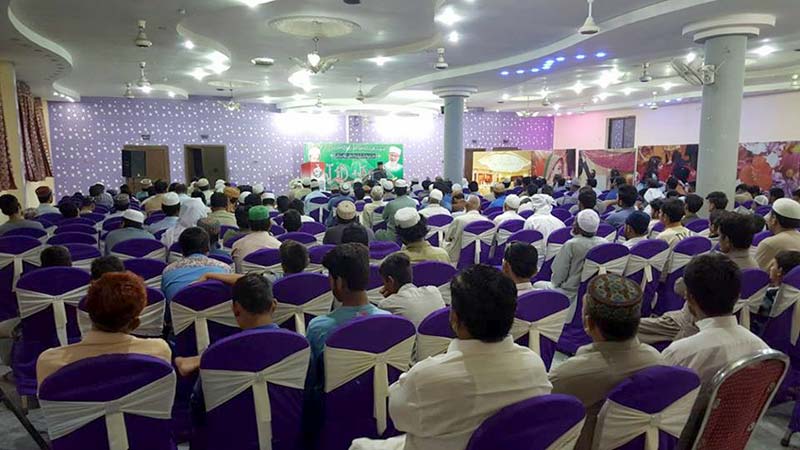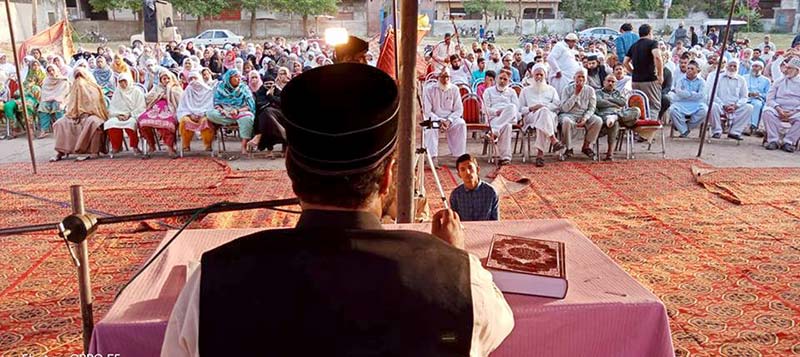 Sialkot (Sambrial): Allama Muhammad Latif Madni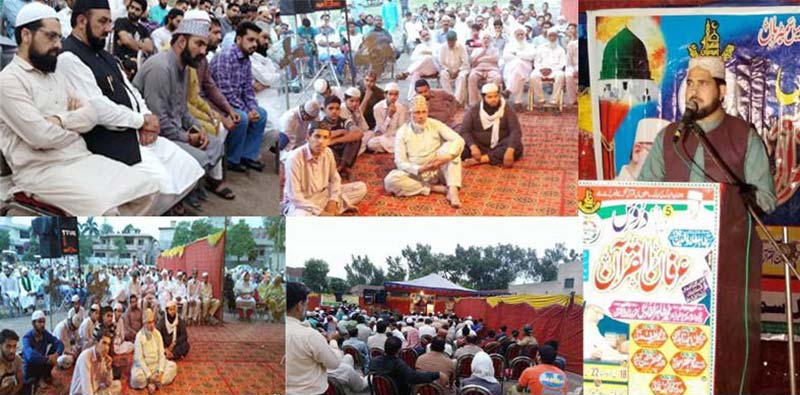 Sialkot (Sambrial): Allama Jamil Ahmed Zahid