MSM (Sialkot) takes out rally to celebrate Independence Day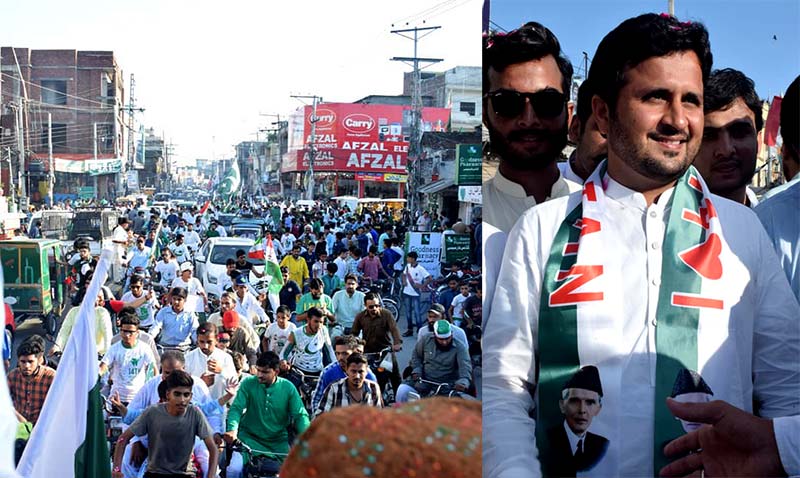 Attended by a large number of people, a motorcycle rally under the banner of "Pakistan for all of us" was taken out in Sialkot as part of Independence Day celebrations. Mustafavi Students Movement, a student wing of MQI, arranged the rally, in which Ch Irfan Yousaf, Ahsan Ayaz Khetran, Mian Anser Mahmood, Fraz Hashmi, Farhan Aziz, and others participated.
MSM leaders addressed the rally and threw light on the key events during the freedom struggle. They highlighted the aims and objectives for which millions of sacrifices in man and material were rendered to bring Pakistan into being. The participants of the rally vowed to work for peace and progress of the country with renewed vigor.
Central President MSM congratulated the office holders of the local chapter for making excellent arrangements for the rally.