Younger brother of Dr Ali Akbar Al-Azhari and in-charge of MQI's Postal Department dies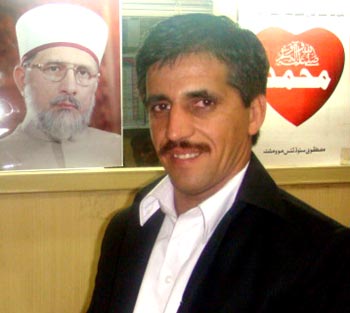 Muhammad Azad, in-charge of the Postal Department and the younger brother of Dr Ali Akber Al-Azhari, editor-in-chief of Monthly Minhaj-ul-Quran and Director Research of Farid-e-Millat Institute died of kidney failure on August 7, 2011. He remained hospitalized in the Jinnah Hospital Lahore for last four days.
Sahibzada Faiz-ur-Rehman Durrani, Amir of Minhaj-ul-Quran International, led the funeral prayers of late Muhammad Azad in the Suffa hall of the central secretariat, which were attended by acting Secretary General of MQI Sheikh Zahid Fayyaz, Sqh Ldr (R) Abdul Aziz, Mufti Abdul Qayyum Khan Hazarvi, Prof Muhammad Nawaz Zafar, Dr Ali Akber Al-Azhari, Ahmad Nawaz Anjum, Haji Manzoor Hussian Qadri, Javed Iqbal Qadri, Jawad Hamid, Ghulam Murtaza Alvi, Shaukat Ali Qadri, Iftikhar Shah Bokhari, Shafiq-ur-Rehman Saad, Qazi Faiz-ul-Islam, Muhammad Abbas Naqishbandi, Farooq Rana, Muhammad Afzal Qadri and staff members various departments and directorates of MQI and Minhaj University Lahore.
Muhammad Azad had been performing his responsibilities as in-charge of the Postal department of MQI for last thirteen years. He rendered valuable and dedicated services for MQI and was a great asset. His services would always be remembered in the history of MQI.
Meanwhile, Shaykh-ul-Islam Dr Muhammad Tahir-ul-Qadri has expressed his grief and sorrow over the untimely death of Muhammad Azad. Condoling his death with Dr Ali Akbar Qadri, he dubbed it as a great loss. Shaykh-ul-Islam prayed to Allah Almighty to rest the departed soul in peace and grant courage to the bereaved family to bear this loss with patience.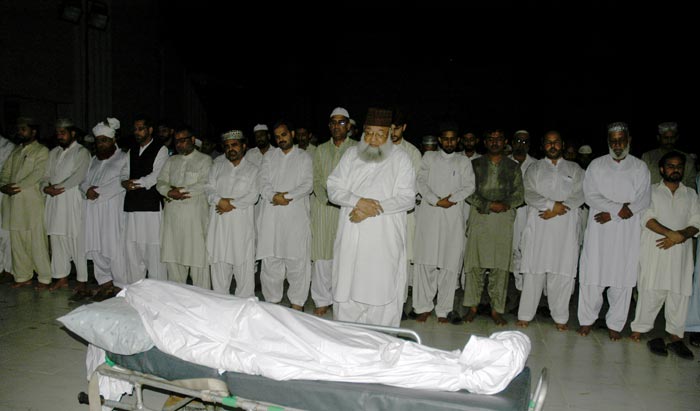 Sahibzada Hassan Mohi-ud-Din Qadri, president of MQI's Supreme Council, Sahibzada Hussain Mohi-ud-Din Qadri, president of MQI's Federal Council, Faiz-ur-Rehman Durrani, Dr Raheeq Ahmad Abbasi, Sheikh Zahid Fayyaz and other leaders have also expressed their grief and sorrow over the death of Muhammad Azad and condoled with Dr Ali Akbar and his family.
Contact of Dr Ali Akbar Al-Azhari: 0300.4457966