Time to send corrupt electoral system packing is now: Ahmad Nawaz Anjum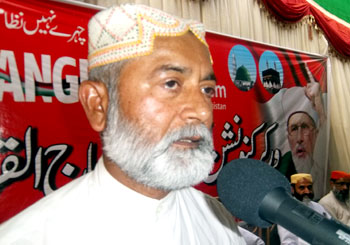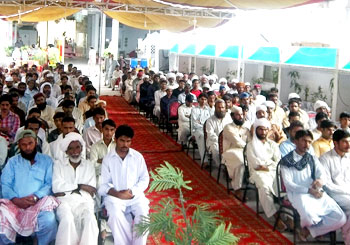 The next destination of Ahmad Nawaz Anjum was Dera Ghazi Khan in Southern Punjab where he addressed a Workers Convention 2012 held under the banner of local chapter of MQI in which large number of people from the entire district made it convenient to attend. The proceedings of the programme got underway with the recitation from the Holy Quran followed by Naat.
In his keynote address to the workers, Ahmad Nawaz Anjum said that the country was faced with many problems. He said that due to incompetence, policy paralysis and indecision on the part of the political elite, the country was isolated internationally. He said that the corrupt mafia, which has been holding sway over the country over the past six decades, had snatched from the people their dream which they dreamed at the time of establishment of the country in 1947.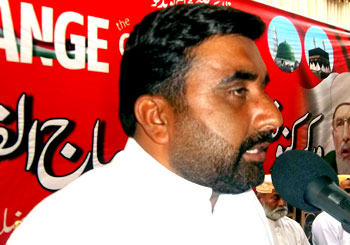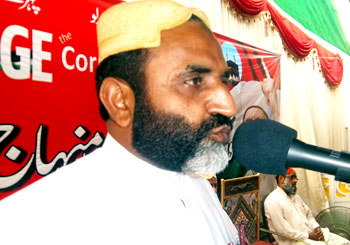 Ahmad Nawaz Anjum said that the way out of these predicaments was to send the corrupt political elite packing by rejecting the system which actually produced this breed of incompetent leadership. He said that it could be possible if the present set of leader was replaced by those who were more capable with proven integrity and competence to deliver. He asked the nation to differentiate between friends and foes and decide to take on the system through peaceful and democratic means.
He told the workers that MQI had started public awareness campaign with a view to apprising people of what ailed this country and what means were available to get out of the present state of affairs. He also briefed them about the reception plan when Shaykh-ul-Islam Dr Muhammad Tahir-ul-Qadri returns to Pakistan on November 4.