MWL Tinsley celebrates Pakistan's Independence Day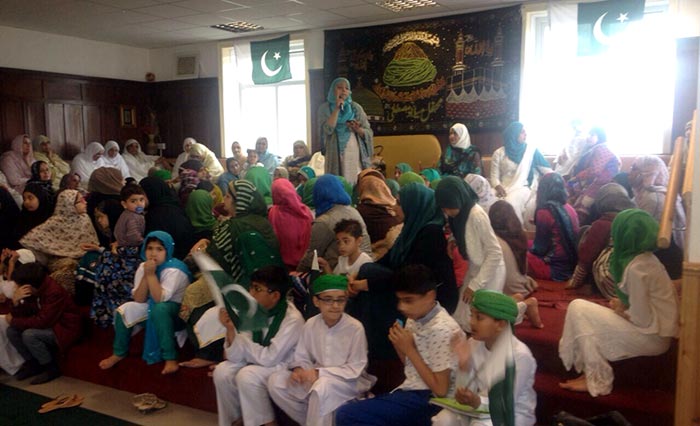 Sister Khalda Khan (President MWL Tinsley) organised a small event to mark the 68th Independence Day of Pakistan. The event, which was held under the banner of Minhaj Women League Tinsley, Sheffield, began with the recitation of Dr Allama Iqbal's Dua.
This was followed by Sister Khalida speaking about Pakistan and its rich history. After her talk, Sister Ayesha Mirza (General Secretary MWL Tinsley.) and Sister Sajida Begum (Finance Secretary MWL Tinsley) asked the audience questions about Pakistan and the freedom movement. The children were encouraged to take part in quiz competition on Pakistan.
The National Anthem of Pakistan and various national songs were sung by all sisters and children. These were led by the youth sisters. There was a feeling of festivity and warmth in the air as the national anthem created a wonderful atmosphere.
Ayesha Mirza went on to lead the Zikr before concluding the programme with Salaam and Dua.
All participants thoroughly enjoyed the Independence Day programme. The turnout was great as the even was attended by a large number of children and youth sisters.
Reported by Ayesha Khan Tinsley Media Secretary MWL