MWL Halifax holds spiritual gathering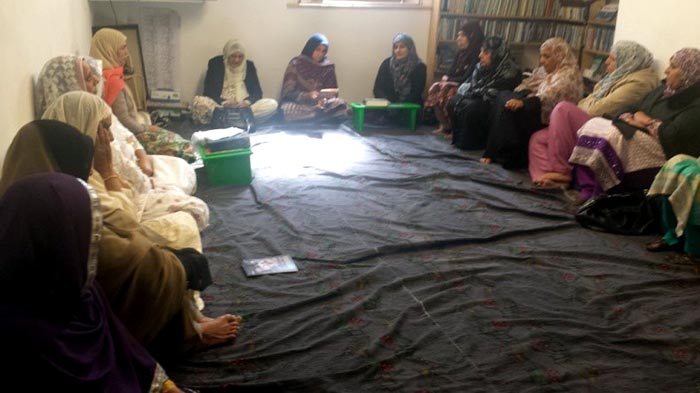 On the 7Th Of September MWL Halifax held a Halqaat e Durood gatheirng at the MWL Halifax centre. Once all the ladies had gathered, the participants began to recite Durood Sharif and Alhamdulillah managed to accumulate a total of 5700.
Then Sister Nahid, president of MWL Halifax, read an extract from the Minhaj ul Savi and with that she also narrated and translated some portion from the Holy Quran. This was followed by sister Robina who read a hadith from the book. Then sister Naseem read a beautiful hadith about Hazrat Ibrahim (AS) who almost gave sacrifice of his son Hazrat Ismail (AS) as a mark of sacrifice.
Sister Sajida then recited Qaseeda Burdah Sharif and sister Safina read a beautiful Naat. The participants were then shown a video of Shaykh-ul-Islam Dr Tahir-ul-Qadri's speech who explained the difference between a person who offers Namaz and the one who has the intention of offering Namaz. The programme then came to end with Salam and Dua. It was MashaAllah a very successful programme as it was heavily attended by ladies.
Report By: Sajida Ilyas (General Secretary MWL Halifax)