Spiritual gathering pays tribute to Imam Hussain (RA)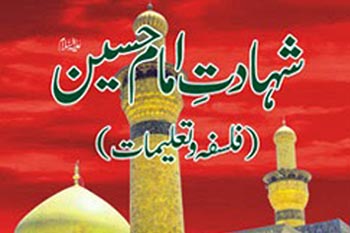 With Allah SWT's blessings MWL Accrington held a gathering in honour of Muharram and the tragic events of Karbala on the 19th of October. The gathering began with all the sisters reading Surah Yasin then Durood followed by Wazaif.
The gathering continued with recitation of the Divine verses 27, 28 and 29 of Surah Al Anfal (The Spoils of War) by Sister Shabnam Shaheen.
"O believers! Do not betray the trust of Allah swt and his Messenger ([Blessing and Peace Be Upon Him] in paying them what is their due), nor betray your mutual trusts, whilst you know (the whole truth). Quran 8:27
Sister Samina Fareed narrated some Ahadeeth from the Minhaj-Us-Sawwi collated by His Eminence Shaykh-ul-Islam Dr Muhammad Tahir-ul-Qadri. One of the beautiful Hadeeth shared was narrated by Hadhrat Abu Darda (RA) who quoted our Beloved Prophet (Blessing and Peace Be Upon Him) as saying:
On the Day of Judgement Allah subhanawatAllah will raise some people whose faces will be enlightened and will be stood on raised platforms of pearls. Onlookers will be envious of them, they will neither be Prophets nor Martyrs.
Someone asked O Prophet (blessing and peace be upon him) describe them to us, that we are able to recognise them. The Prophet (Blessing and peace be Upon him) said these are the people who love each other in the name of Allah swt and remember Allah swt together although they belong to different tribes and places.
Then a brief biography of Bibi Fatima tul Zahra (AS) was narrated by Sister Samina Fareed. Bibi Fatima (AS) was one of the greatest ladies of Islam and had the purest and most noble character, therefore gave birth to the bravest and righteous Imam Hussain (AS). Sister Tazeem Akhtar spoke about the emotional and greatest sacrifice made in Islam by Hazrat Imam Hussain (RA) and his family.
The heart touching gathering was concluded by Salat-ul-Salaam led by Sister Yasmin Shabbir (President MWL Accrington). Dua was done by Sister Shamim Akhtar and Sister Samina.
Thirteen sisters attended this blessed gathering.
Written by Shameem Hussain General Secretary MWL Accrington