MWL (Nottingham) organizes Halqa-e-Durood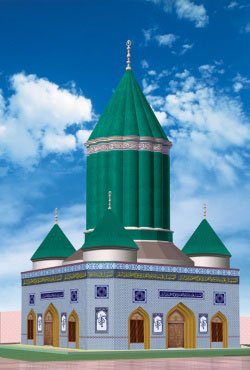 Minhaj Women League (Nottingham) held its weekly Halqa-e-Durood on the 17th of October 2015 at Lenton Muslim Centre, Nottingham. Alhamdulillah, this gathering was attended by both MWL members and non-members. The Mehfil commenced with a beautiful recitation and translation of Surah Al Zilzal, from the Glorious Quran by Sister Kausar Yaqoob (Dawah Secretary).
This was followed by listening to a beautiful speech by Shaykh-ul-Islam Dr Tahir-ul-Qadri on personality of Huzrat Rabia Basri. Next Sister Kausar Yaqoob gave a speech on the significance and method of ablution using Shaykh-ul-Islam, Dr Qadri's book "Prayer and Purification".
The gathering continued with recitation of first Qaseeda Burda Shareef, Salaam and then Zikr by all Sisters present. The number of Durood Shareef recited during the week was recorded at 17,800. The Mehfil was formally concluded with a Dua by Sister Mafooza.