Halaqa-e-Durood held by MWL Tinsley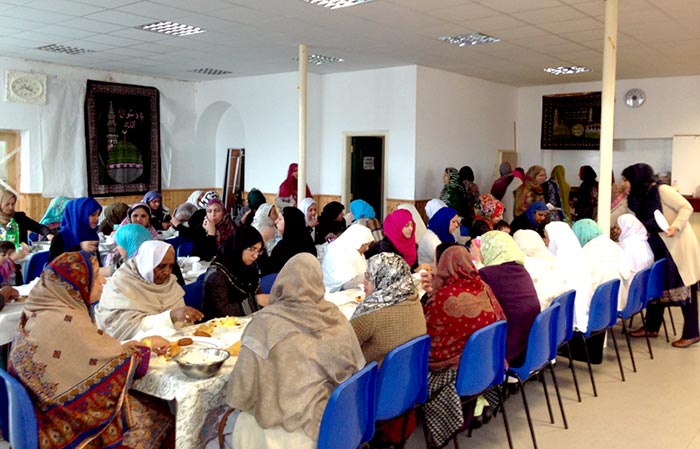 The Halqa-e-Durood commenced with beautiful recitation of the Holy Quran by Sister Nasreen Akhtar, MWL Tinsley Dawah Secretary. This was then followed by Durood Sharif which was recited for thirty to forty minutes by all the attendees. The amount of Durood Sharif recited has been recorded and passed on at national level to Gosha e Durood of MQI Lahore.
Sister Nasreen then narrated a passage from Surah-e-Baqra with the translation and Sister Khalda Khan, MWL Tinsley President, elaborated on the exegesis further. The sisters then listened to His Eminence Shaykh-ul-Islam Dr. Tahir-ul-Qadri's speech on the topic of 'Nafsay Amara'. The sisters listened keenly and prayed they were able to implement this knowledge in their personal lives.
Sister Aeysha Mirza, MWL Tinsley General Secretary, led the remembrance of Allah Subhana Wa'Ta'Allah in the form of Dhikr. To conclude the gathering, congregational salutations were presented for our Beloved Prophet (Peace and Blessings be hpon him) and a heartfelt Dua was made. Everyone thoroughly enjoyed the successful spiritual gathering.
Written by Aayesha Khan MWL Tinsley Media Secretary