MWL (Hodge Hill) holds a monthly programme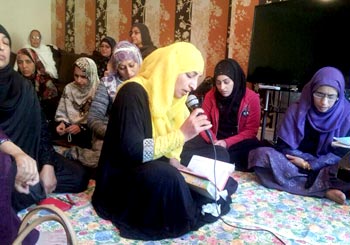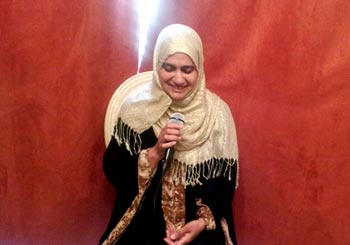 On Friday 2nd of October 2015, Minhaj ul Quran Women League (Hodge Hill) held a monthly programme at Sister Asia Begum's (President MWL Hodge Hill) house. The programme was hosted by Sister Shaheen Akhtar (Welfare Secretary MWL Hodge Hill).
The ceremony commenced with a beautiful recitation from The Glorious Quran by Sister Shaheen Akhtar, followed by praise of Our Beloved Prophet (SAW) in the form of Naats and Nasheeds by many attendees. Sister Ruksana Alam talked about the upcoming month of 'Muharram', Sister Ruksana Alam explained the story of Karbala,' and how this is an occasion to reflect, remember and also to glorify our Lord. She went to explain how history is a very good teacher.
Sister Shamim Nabi (Dawah Secretary MWL Hodge Hill) stated a few Hadiths on the topic of 'Muharram' enlightening the audience of epoch of Karbala. She went on to introduce Minhaj Dawah Projects to the audience. She highlighted in detail all projects and informed them on how they can make contributions and play their part in making these projects even more successful, mentioning how Allah (SWT) is most giving and how these small steps will be rewarding in the Hereafter.
Sister Gulshan e Fatima (MWL Midlands Zone President) spoke on the importance of Salah and how we can gain the closeness to Allah (SWT) through offering our Salah five times a day. She went on to explain how this is our time to have a conversation with our Lord (Allah (SWT) and also explained the main attributes of Salah. The programme was drawn to a close with a beautiful Dua by Sister Ruksana Alam.
Reported By Seema Shahzad (MWL Midlands Zone Media Secretary)