Day 1: An overview of Irfan-ul-Hidayah
By the grace of Allah Almighty and blessings of the Holy Prophet (peace and blessings be upon him), Irfan-ul-Hidayah project was launched under the banner of Minhaj-ul-Quran Women League. The Quran learning refresher course is meant for the Quran scholars & the participants of Itikaf 2018. The Quran scholars across Pakistan participated in this camp which was set up for them.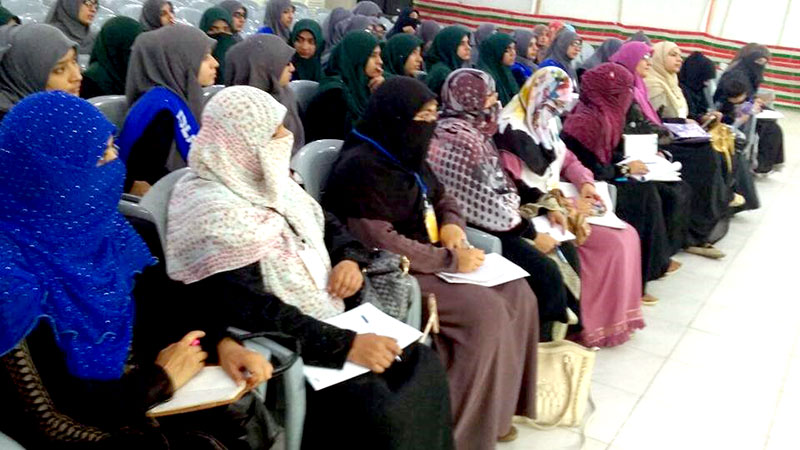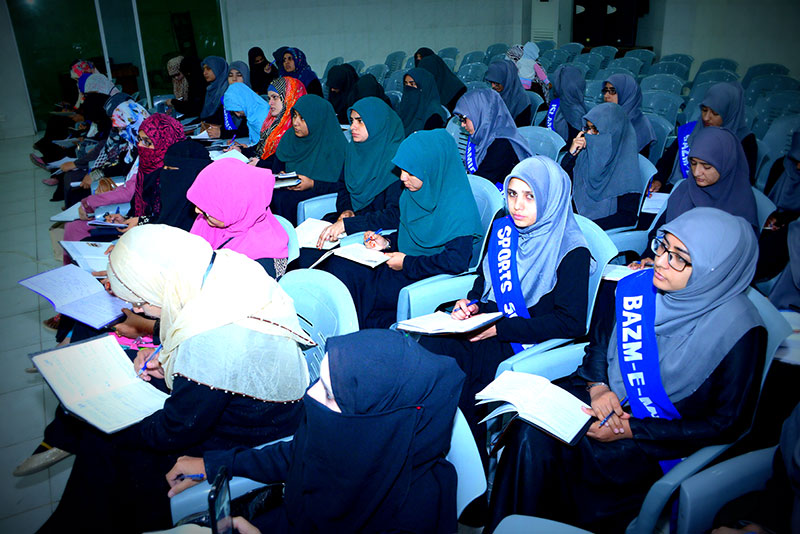 The camp was started with the Tilawat and Naat. Mrs. Farah Naz (President MWL) briefed the house about aim and objectives of organizing the camp. She said that, main purpose behind this camp was to train our scholars on multidimensional aspects of The Glorious Quran.
Miss Lubna Mushtaq, Director Irfan-ul-Hidayah project, presented a short report of Irfan-ul-Hidayah projects and activities undertaken so far across Pakistan. She also briefed the house about future programs and activities being organized by Irfan-ul-Hidayh in 2018.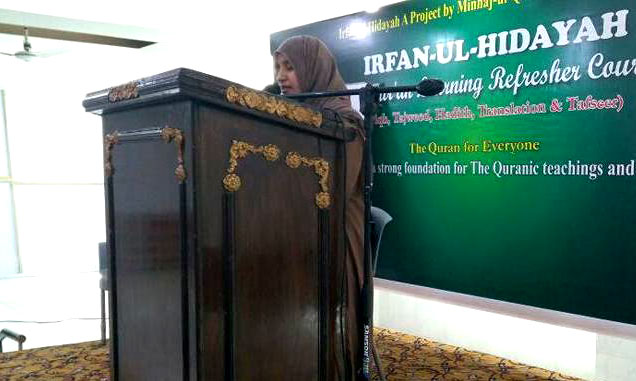 Hafiz Saeed Raza, a renowned Quran scholar and director of the Irfan-ul-Quran course had his session on the basic techniques of teaching. Due to the importance of the correct recitation of the Quran and the importance, he elaborated the basic rules of tajweed, translation and the Arabic grammar.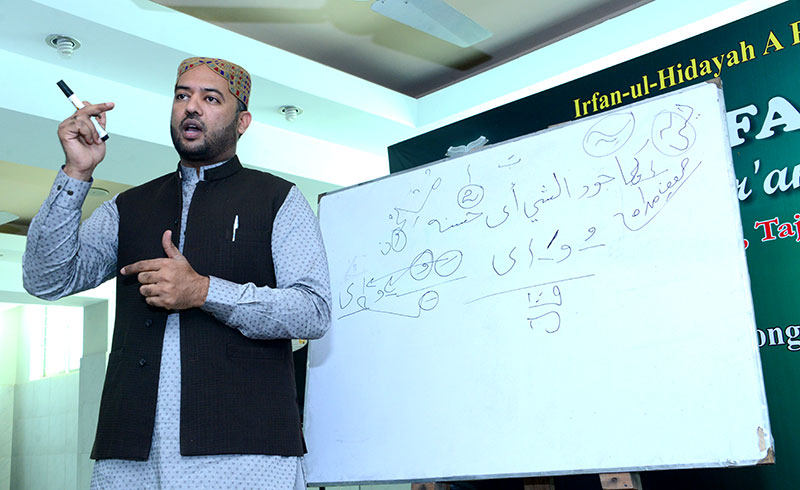 Mrs. Sadia Almas, Quran scholar and lecturer at Minhaj College for Women, gave an overview of The Quran (Para 1 to 10). She described important tafseer points and basic subjects in Surah. She gave scientific presentation of The Qur'anic subjects.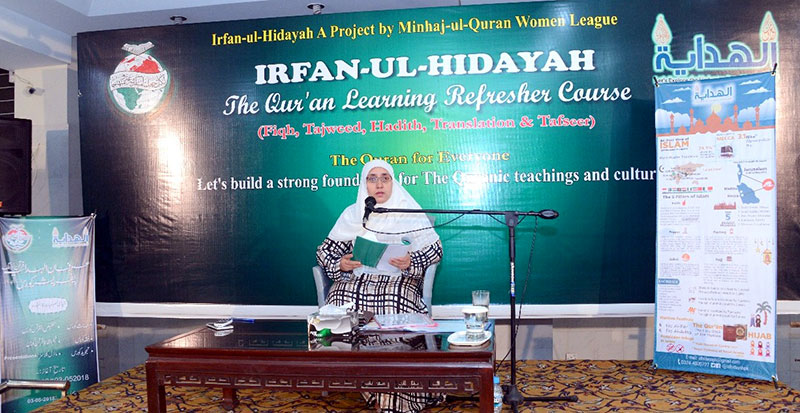 Dr. Nabeela Ishaq (PhD scholar at Al-Azhar, University) gave an important lecture on "An introduction to The Quranic Surras". She described each Surah in terms of its name, meaning, the context of revelation, important tafseer points and benefits of reciting each Surah.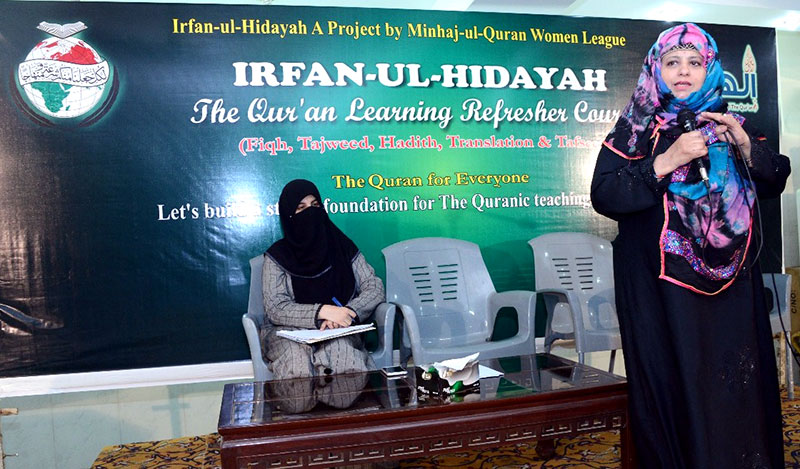 Main purpose of the session was to provide correct techniques, method and etiquette in delivering lectures to the students. Interactive demonstrations were used to guide the students on teaching methodology.