Minhaj Women League Accrington organises 12th Rabi ul Awwal Mehfil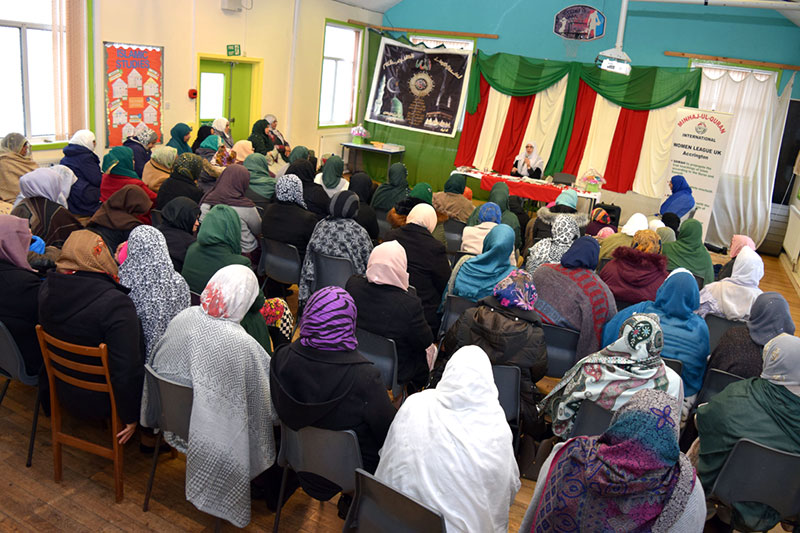 A beautiful 12th Rabi ul Awwal mehfil was held on Wednesday 21st November by Minhaj Women League Accrington. Our host was baji yasmin. To the start off the mehfil, baji tazeem read tilawat. Baji Riffat read hamd. Baji Shazeen and other sisters read naats. Baji Shazeen was in hospital, she came out of hospital for two hours specially to be part of our mehfil. Baji Yasmin awarded baji Tazeem with a gift for working so hard as part of the team.
Baji Nasreen (MWL North President) came and did an amazing speech. Baji Tazeem did salat o salaam and Baji Riffat read the dua. Overall it was an amazing turnout and everyone enjoyed the mehfil.