MWL Blackburn hold Istaqbaal e Ramadhan workshop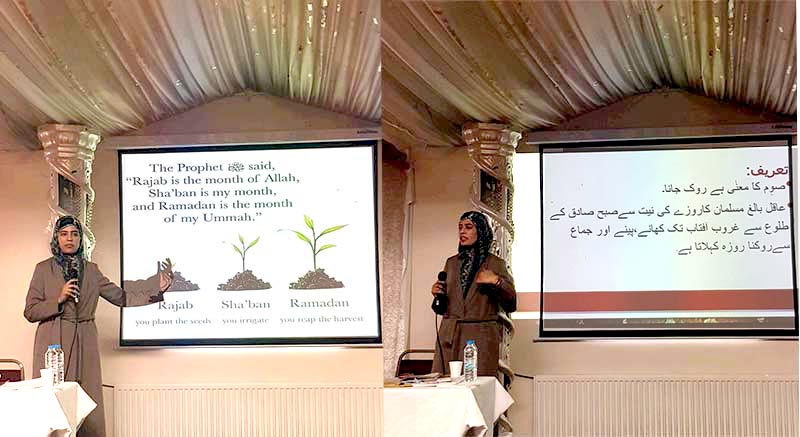 MWL Blackburn held a workshop on 'Istaqbaal e Ramadan', delivered by honourable speaker Aalima Fazila Sister Qurratul Ain Mudassir. She delivered a very comprehensive workshop, on how the ladies should prepare themselves for Ramadan. The event was hosted by MWL Blackburn President Naseem Hussain, a young sister from the audience came to the stage to commence the workshop with Tilawat e Quran, followed by two beautiful Naats recited by sister Fathima.
Sister Quratul Ain was invited to begin the presentation. A wide range of topics were covered including the fazeelat of the months leading up to Ramadan, the fiqh rules related to fasting, and how to spiritually prepare oneself for Ramadan. The workshop was interactive with lots of discussions between the audience and Sister Quratul Ain throughout. The event concluded with a question and answer session. Over 80 ladies attended and expressed great pleasure at all knowledge gained from the workshop. Food was distributed at the end.