MWL Oldham held a pray ceremony for martyrs of Model Town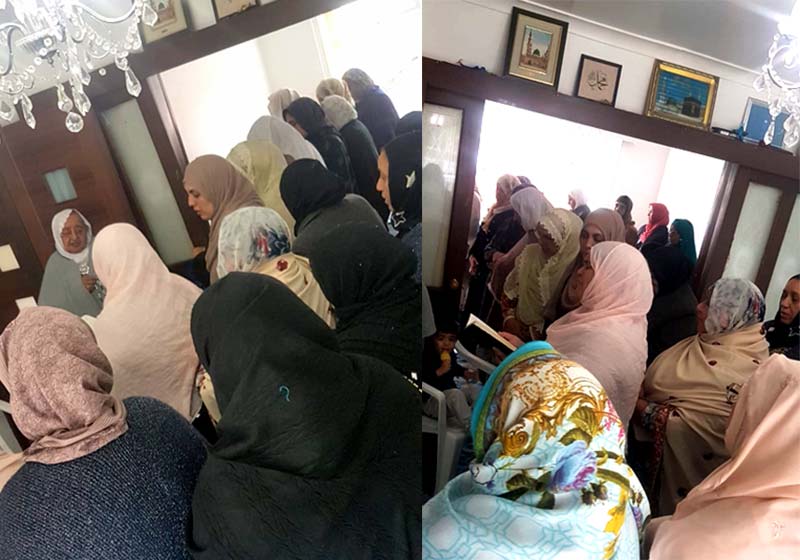 MWL Oldham held an emotional gathering today to remember and pray for the incredible martyrs of Model Town tragedy that occurred in 2014. The Mehfil was attended by more than 30 ladies all of whom praying Surah Yaseen for these Noble people. Qibla Huzoor's clip was also shown with Durood Shareef, Hamd or Sana recited by various members of MWL Oldham's team.
MWL president Baji Farzeen Qadri prayed a tear-jerking Dua moving the congregation to tears highlighting the bravery and steadfastness of the victims and asking Allah to grant these Shuhadaa the highest ranks of Jannat-ul-Firdous.