MWL Accrington held a Eid Party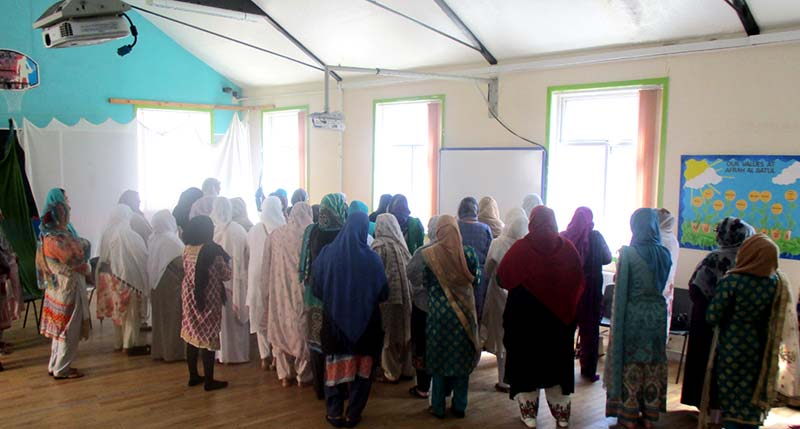 MWL Accrington held a Eid Party on 28th June 2019 at Saheli Centre Community Centre. The event was well attended with more than 30 ladies attending. MWL President Baji Yasmin Shabbir welcomed everyone to the party which initiated with the recitation of the Holy Quraan followed by Durood Shareef. Senior Baji Rifat Saeed alongside Welfare Secretary Baji Shaheen Akhtar read beautiful Naats.
The congregation was also informed about Qurbaani packages available and also a reminder of Quranic Encyclopedia event to be held in Manchester on the 4th August given. Overall, the party was a relaxed and enjoyable session where everyone had a good time. Food was also served.