Inter-collegiate English speech & Urdu Debate competitions held

On 27th Feb, Bazm-e-Minhaj organized a splendid ceremony as part of the Quaid Day celebrations. The first part of Intercollegiate Competitions was English speech competition. Prominent people from different institutions were the part of this ceremony. The jury members of the first session were Mrs Humaira Mumtaz (Head of English Department in Punjab College ), Mrs. Attiqa Alvi (Head of Department in Ministry of Religious Affairs), and Mrs Tania Ali Khan (Lecturer English Department in Minhaj University). The chief guests of English speech competition were Prof Sarosh Ahmad (Deputy Chairman Department of English MUL) and Dr Hafiz M. Khurshid Ahmad Qadri (Assistant Professor, Department of Islamic Studies).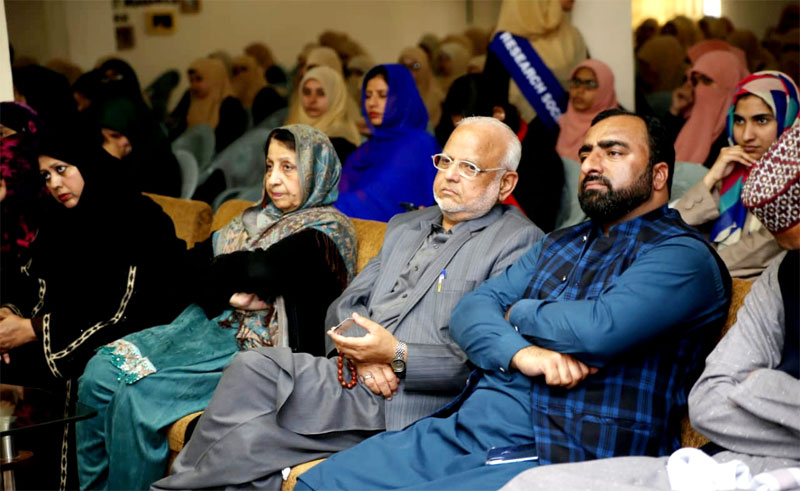 The second session of the Intercollegiate Competitions was All-Punjab Urdu Debate. The jury members were Professor Dr. Rizwan Ahmad Mujahid, M.Ilyas A'azmi, Prof Dr. Ghulam Mustafa Awan from Government College and the chief guest was Mr. Ijaz Ahmad Chaudhry (President of Central Punjab of PTI).
Minhaj College for Women presented the positive picture of women through these competitions. MCW invited the students of different colleges, and universities to the event. The participating students admired and appreciated the discipline of MCW. The students tried their level best to win the competition. Students of MCW got first position in competition but being good host, MCW surrendered their positions and gave chance to the students of other colleges. The jury and chief guests appreciated the efforts and management of MCW and then they distributed the prizes among the position-holding students.