MWL holds second session of Al-Nasiha Series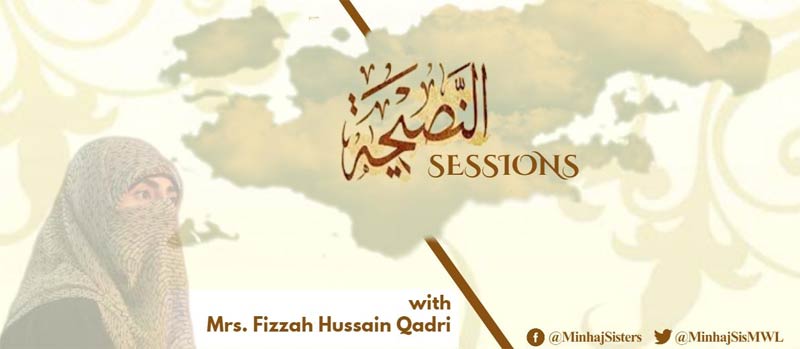 To train the mothers and women of our society, Minhaj-ul-Quran Women League Pakistan is holding training session entitled as "Al-Nasiha Series" with Mrs. Fizzah Hussain Qadri every week on Wednesday.
Today in the second session of "Al-Nasiha Series" Mrs. Fizzah Hussain Qadri addressed the anger management skills and its effectiveness in family life. She explained the nature of anger, its root causes and its impact on human's behavior.
She suggested to switch anger from aggressive and passive to assertive nature of anger through which one can positively neutralize the anger in our routine matters. She gave useful tasks to the trainees and also held a Question & Answer Session with the participants.
The session was conducted through online video conferencing through Zoom along along with Central executive of MWL Pakistan, country heads of MWL from Europe and United States were also present during the session.