Minhaj-ul-Quran Women League holds Digital Training Workshop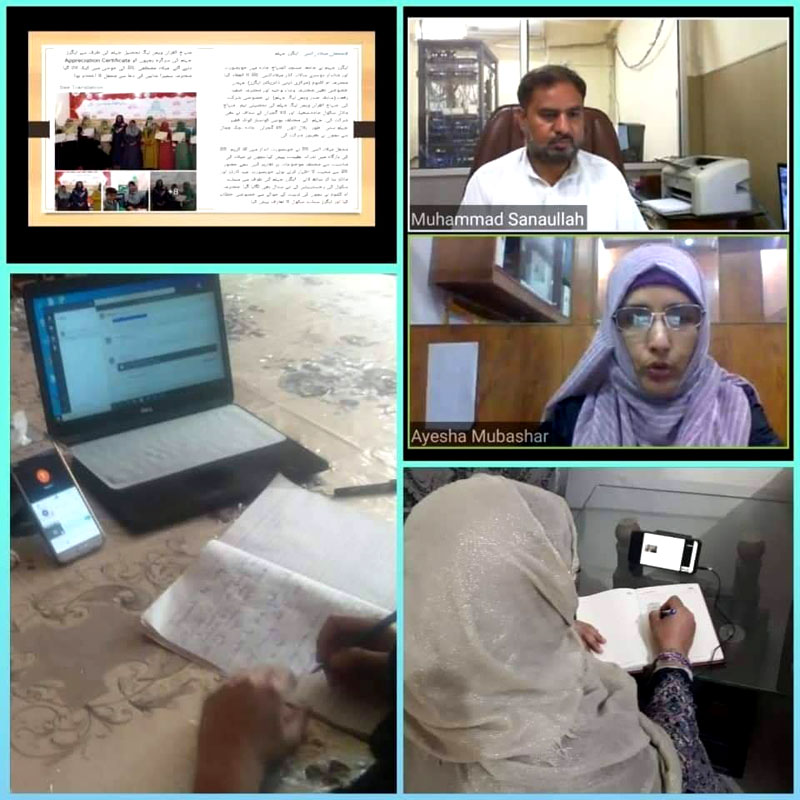 Minhaj-ul-Quran Women League conducted a week long digital training workshop for its office holders in the field to train them on the digital means for the implementation of the working plan.
As the working has been digitalized in the lockdown situation, so the need of training the office holders in the smart use of Apps and online softwares was felt to effectively implement the working plan. Nazima MWL Sidra Karamat, Head IT department Muhammad Sanaullah, Former Zonal Head Head Central Punjab Ayesha Mubashir, Zonal Head Central Punjab Rafia Malik, Director Irfan-ul-Hidayah Kulsoom Tufail and Director Social Media Jaweria Waheed conducted sessions during this week-long workshop.
District and City representatives took these sessions. Sidra Karamat explained the working plan for next 90 days and the phases and steps to implement the given working plan. She addressed questions from the designates and briefed all aspects related to the implementation mechanism.
IT Head Muhammad Sanaullah delivered a detailed session on the use of 'Zoom App', conduct of online meetings and the use of other relevant mobile applications. Ayesha Mubashir explained the 'Email' working and the use of email communication in detail. Kulsoom Tufail presented the making and use of 'Google Forms" in recording and maintaining data for various purposes.
Rafia Malik addressed an important session on publicity tools and techniques. She explained the professional techniques of publicity of events and explained in detail the Do's and Don'ts of publicity. Jaweria Waheed conducted two sessions during the workshop and explained the use of Microsoft Word in documentation for mobile and laptop users. She also explained important aspects of reporting.
This training workshop was attended by nearly 300 designates from across Pakistan. They will now be implementing the working plan smoothly through the newly learned techniques.