MWL team Mansehra concluded Irfan-ul-Tajweed Wal Qira'at Course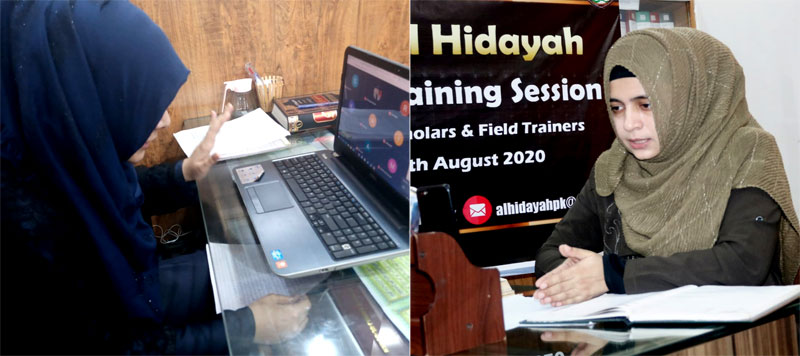 MSM Sisters Mansehra in collaboration with Minhaj-ul-Quran Women League team organized Irfan-ul-Tajweed Wal Qira'at course which was started on 13th July and ended on 9th August 2020 in Mansehra city in which scores of young females and students participated.
The course covered all aspects and subject of Qira'at course and greatly helped the participants to learn and get benefit from this course. In the closing ceremony on 12th August, Nazima MWL Sidra Karamat delivered a keynote speech on the topic of Purpose of life for women. The trainer Hafiz Muhammad Saeed Raza Baghdadi and Ms. Saima Noor also spoke in the closing session.
Ms. Sidra appreciated this effort of team Mansehra under the headship of Zonal Head KPK Fatima Saeed who ensured the success of this course in the remote areas of Mansehra.
She said that in times when social distancing has become the way of life, MWL team is committed to ensure that the process of learning continues and has made a best use of digital working. At the end of the ceremony, certificates were awarded to those participants who prepared their notes beautifully during this course.