Sargodha: MWL holds a grand Milad Conference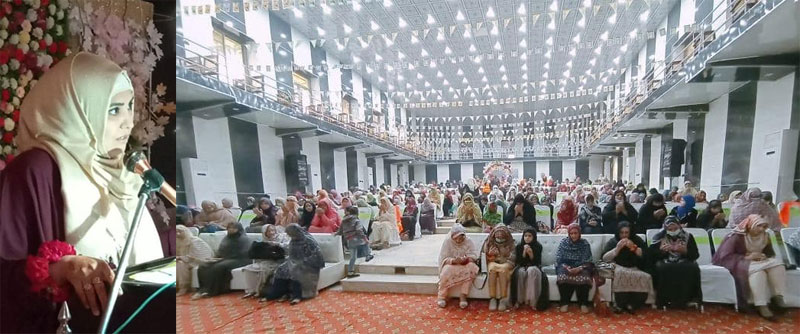 MWL Sargodha organized a grand conference today in which Deputy Secretary General MWL Anila Ilyas delivered a keynote speech. She said that "Holy Prophet (PBUH) displayed perfect manners and etiquettes throughout His life and was extremely generous and caring." While stating the personality traits of Holy Prophet (PBUH), she urged the participants that we all must try to mould our lives in accordance with the Seerah of Holy Prophet (PBUH).
Towards the end, Mrs. Anila congratulated President MWL Sargodha Tahira Mustafa, Nazima Maryam Irfan and her team on organizing such a beautiful conference. Book stall was also arranged and notable females from across Sargodha also joined the conference in a great number.