Relief activities of Minhaj Welfare Foundation Faisalabad for flood victims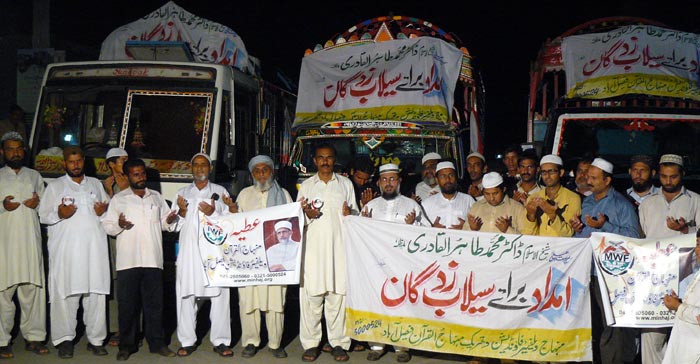 The recent floods of Pakistan have broken all previous records. More than 20 million people have been displaced and property, crops, infrastructure and livestock worth billions of dollars have been destroyed. The relief operations of Minhaj Welfare Foundation are in full swing for rehabilitation of the flood victims. MWF (Faisalabad chapter) is also at the forefront of these relief operations. 29 truckloads of relief goods worth Rs. 12 million have been dispatched to Muzaffargarh, Layyah, Karor Lal Esan, Rojhan, Jhang, and Rajanpur by Minhaj Welfare Foundation. Engineer Muhammad Rafique Najam, Nazim of MQI Faisalabad, is supervising the entire operations. 80 camps have been set up in the Faisalabad city alone with the central camp established at Dar-ul-Uloom Nooria Rizvia, Gulberg A.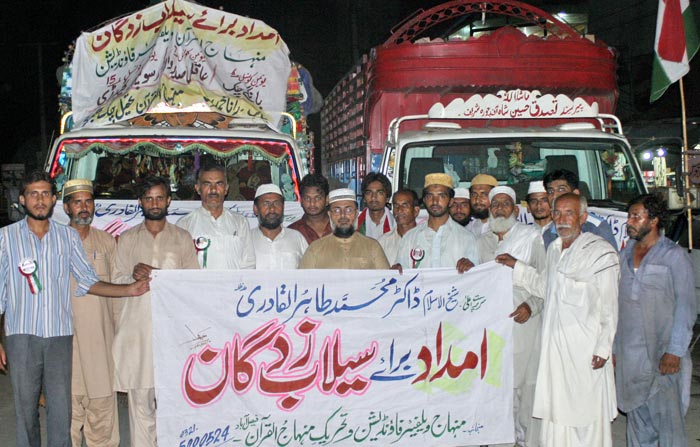 Briefing media about the details of the relief operations, Sayyid Hidayat Rasool Qadri, central Amir of MQI Faisalabad, said that the relief goods consisted of tents, beds, blankets, clothes, flour, rice, pulses, medicines, dry milk for children, bottled water, tea petals, utensils and other necessities of life. Hundreds of workers of MWF Faisalabad are busy in the relief operations day in and day out. Haji Amin-ul-Qadri, Rana Ghazanfer Ali Qadri, Khalid Mahmood Randhawa, Prof Muhammad Arif Saddiqi, Prof Ghulam Murtaza, Allah Rakha Naeem-ul-Qadri, Prof Arshad Iqbal, Ghulam Muhammad Qadri, Muhammad Irfan Asif, Allama Aziz-ul-Hassan Hassani, Rana Nasir Naveed and other office holders of MQI were also present on the occasion.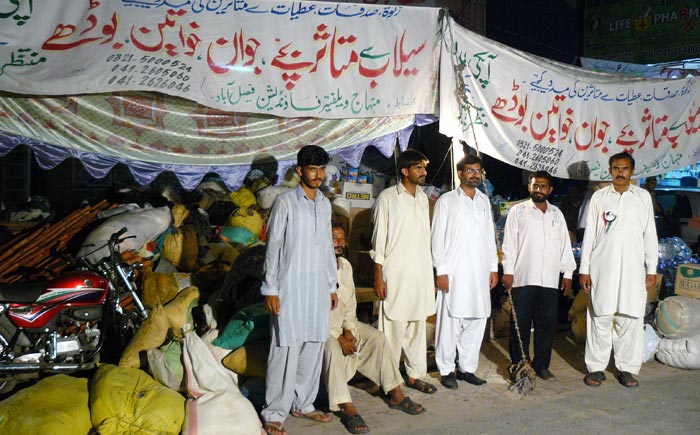 He said that Rana Karamat Ali, president of PP-62, cancelled his program of Hajj and dedicated the entire money for the relief of flood victims. He said that MWF would not leave the suffering brethren, children, men and women in the lurch and would do everything possible for their rehabilitation.