Seeking Quranic guidance essential for country's progress: Dr. Hussain Mohi-ud-Din Qadri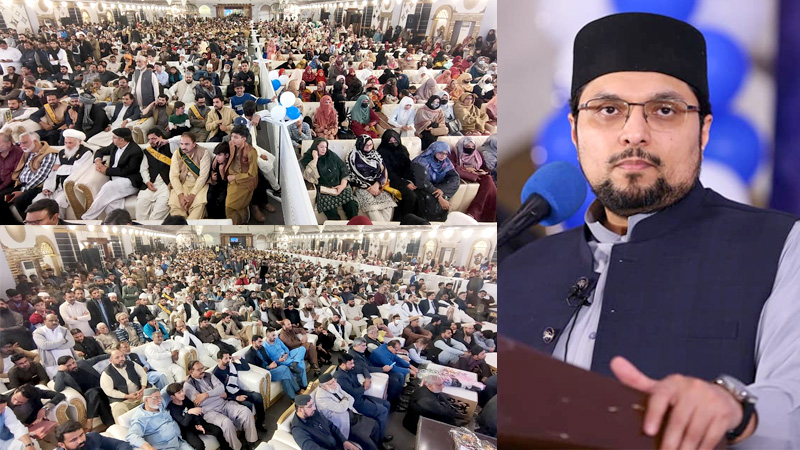 President MQI Prof Dr. Hussain Mohi-ud-Din Qadri attended a Sufi night and delivered a speech at a ceremony in Faisalabad held to mark the 72nd birthday of Shaykh-ul-Islam Dr. Muhammad Tahir-ul-Qadri.
In his address, Dr. Hussain Mohi-ud-Din Qadri said that Pakistan was made on the basis of Islamic ideology after years of strenuous struggle. He said that it is unfortunate that Pakistan could not become the protector of Islam and its system. He said that the result of deviation from the intended course is that Pakistan has been confronted with multiple crises that have now acquired terminal status.
Dr. Hussain Mohi-ud-Din Qadri said that if we want to put the country on the right path, we would have to seek guidance from the Holy Quran and revive Islamic values of honesty, truthfulness, and work ethics, adding that therein lies the survival of the nation.
The ceremony was attended by Rana Muhammad Idrees, Haji Amin-ul-Qadri, Mian Rehan Maqbool, Mian Abdul Qadir, Basharat Aziz Jaspal, Rana Waheed Shahzad, Mian Kashif, Chaudhry Sohail Shaukat, Mian Sheraz Sattar, Umar Farooq Alvi, Hafiz Ghulam Mustafa, Noor Ahmad Cheema, Syed Ali Raza Bukhari, Mubashir Malik, Umar Mustafavi, Muhammad Imran, and the office-holders and the workers of the various forums of MQI.