Claims of love are meaningles without fulfilling rights & duties: Dr Hussain Mohi-ud-Din Qadri

President MQI Dr Hussain Mohi-ud-Din Qadri has said that we will be blessed with real love of the Holy Prophet (SAW) only when we reform ourselves and improve our moral conduct. He said that the claims of love do not have any importance in the absence of the fulfillments of rights and duties. He said that the Holy Prophet's (SAW) persoanlity was balanced and moderate and so were his teachings. He said that we will have to get rid of the feelings of arrogance for success not only in this world but also in the hereafter.
Dr Hussain Mohi-ud-Din Qadri said that Allaha is pleased with those who are humble and have excellent conduct. He said that MQI is a global movement working for the spread of the real teachings of the holy Quran and the promotion of the love of the Holy Prophet (SAW). He said that Shaykh-ul-Islam Dr Muhammad Tahir-ul-Qadri has dedicated his whole life for the character-building of the youth and imparting them correct education in this age of mischief-mongering and attacks on the religious teachings.
Dr Hussain Mohi-ud-Din Qadri stated this while addressing Seerat-un-Nabi (SAW) Conference in Gojra. In addition to renowned political and social personalities, local notables, religious scholars and Mashaykh, a large number of people attended the Conference.
Those present on the occasion included Allama Rana Muhammad Idrees, Mian Rehan Maqbool, Mian Kashif Mahmood, Hafiz Rub Nawaz Anjum, Sahibzada Sibghatullah Qadri, Qari Riasat Ali, Raheem Razzaq, Rana Shahid, Muhammad Iqbal Tahir, Muhammad Shahid, Qari Abdul Qadir, Rana Tahir Saleem, Qaiser Abbas, Khalid Bhatti, Engineer Khalid Hafeez Bhutta, Dr Shafqat Mahmood, Rana Zulifqar Ali, Rana Muhammad Shahid, Muhammad Farooq Alam, Muhammad Iqbal, Hussain Ali, Muhammad Saqib, Rana Hassan Ali, Sohail Shaad, Allama Muhammad Rafique, Muhammad Arshad, Prof Muhammad Latif, and Prof Mumtaz Ahmad.
President MQI congratulated all the workers and office-holders of various forums of MQI on the conduct of the successful program.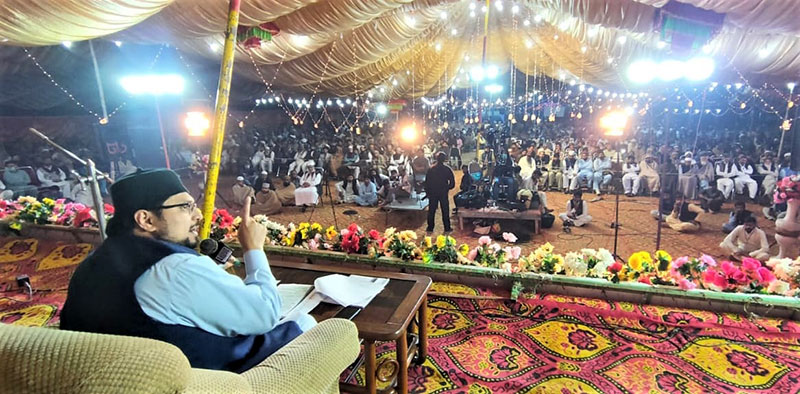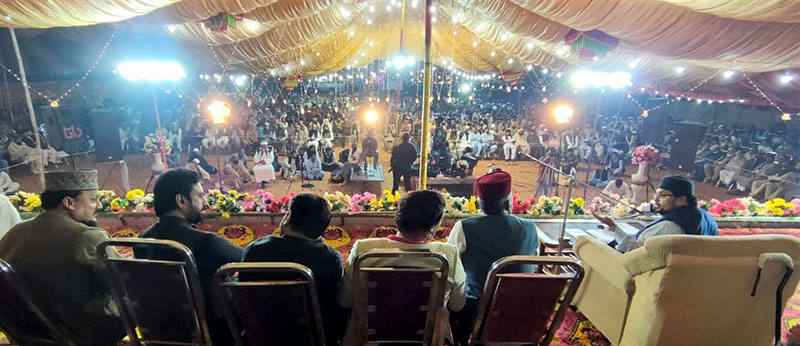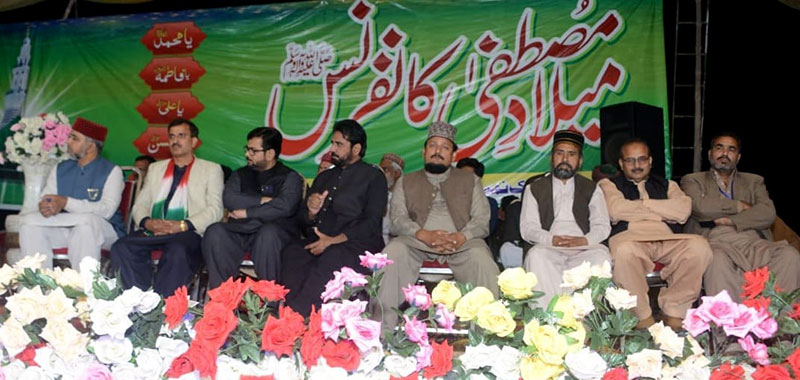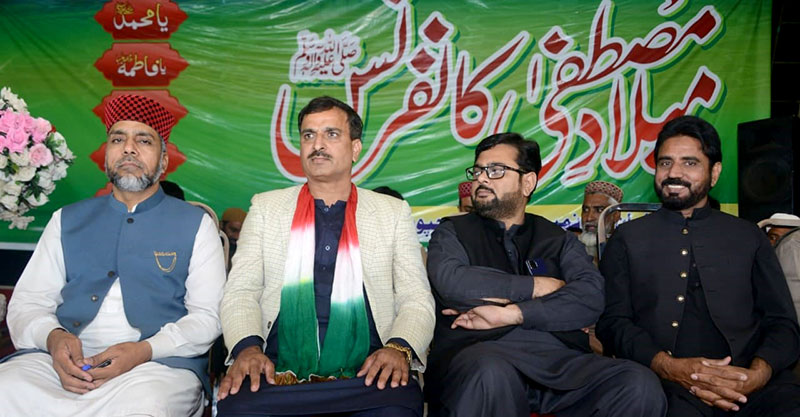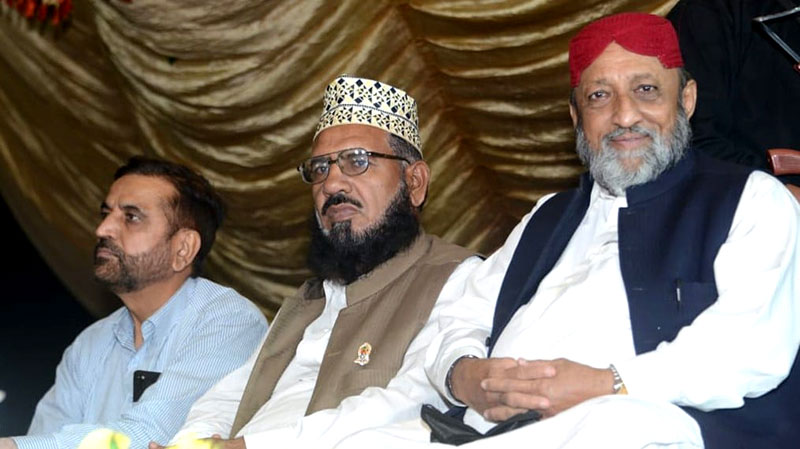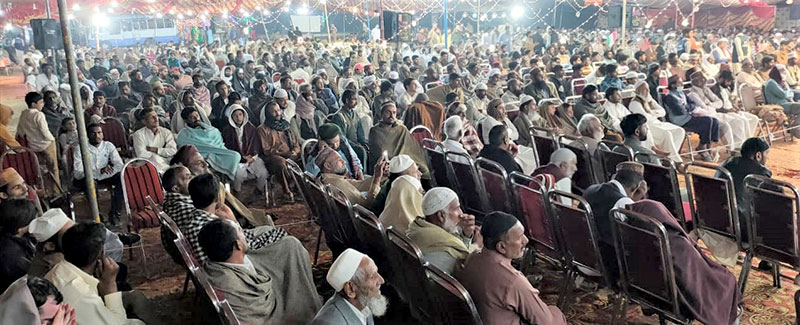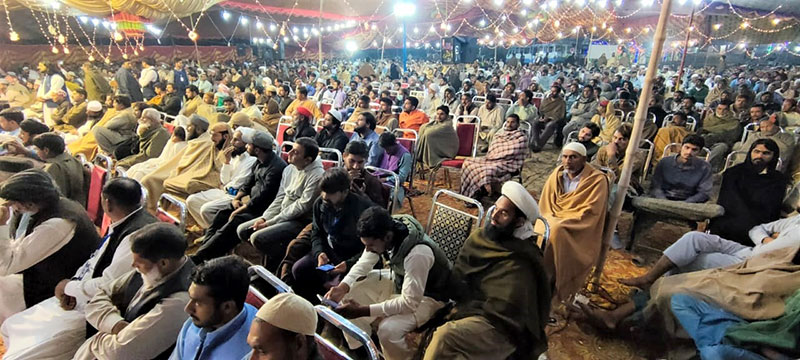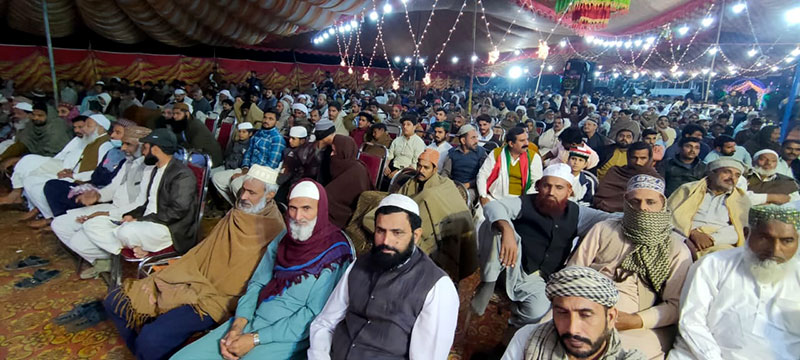 Welcomed in Gojra