MWF Faisalabad thanks donors for flood victims for their generous help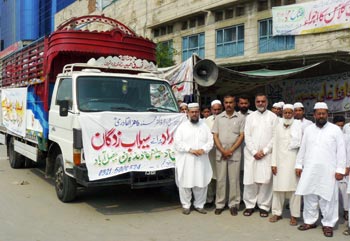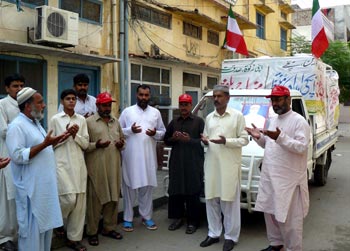 When Shaykh-ul-Islam Dr Muhammad Tahir-ul-Qadri declared to cancel the 20-year old practice of annual Itikaf and directed that all resources which were to be incurred on holding this mega event should be spent help and rehabilitate the flood victims, the workers of MQI Faisalabad cancelled all their activities and dedicated themselves to the cause of rescue and relief of the flood affectees. They started door-to-door campaign to collect funds for the flood victims, besides putting up over 80 collection camps across the Faisalabad city. The people of Faisalabad district repose great trust in the leadership of Shaykh-ul-Islam Dr Muhammad Tahir-ul-Qadri. They donated handsomely to this sacred cause.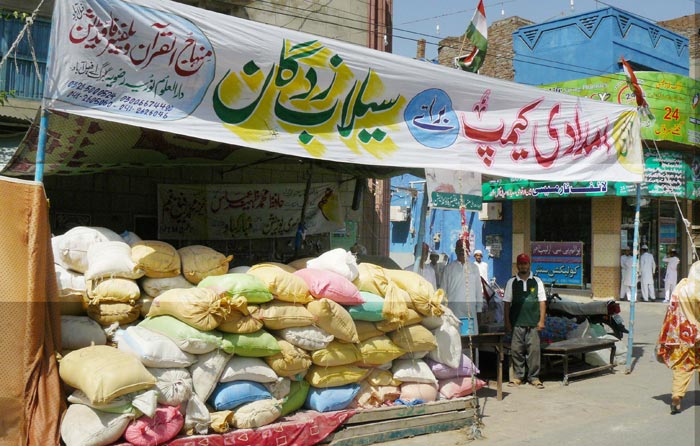 The central camp was set up at Dar-ul-Uloom Nooria Rizvia Gulburg - A Faisalabad, under the supervision of Sayyid Hamiat Rasool Qadri. All donations and goods collected were sent to MQI Secretariat for their onward dispatch to the flood hit areas. Rana Karamat Ali, president of MQI (PP-62), donated all his expenditure of Hajj to the flood hit people in compliance with the command of his leader. One ambulance was purchased and sent to the flood hit areas. Besides this, MQI Faisalabad would finance the construction of 15 homes under the name of Minhaj Model Village.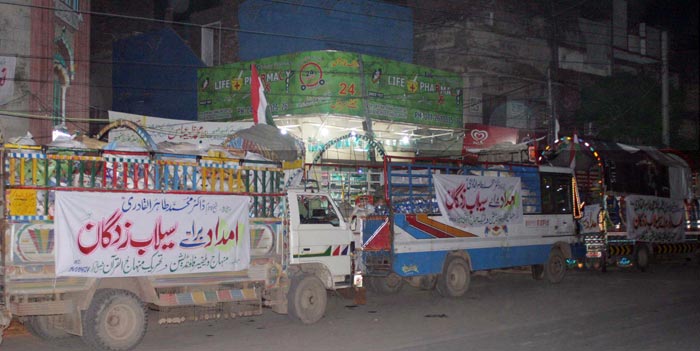 MQI Faisalabad thanks all people including workers and members of all branches of MQI who spent their day in and day out for the help of flood affectees.