MWF Faisalabad organizes a collective marriage ceremony for 25 couples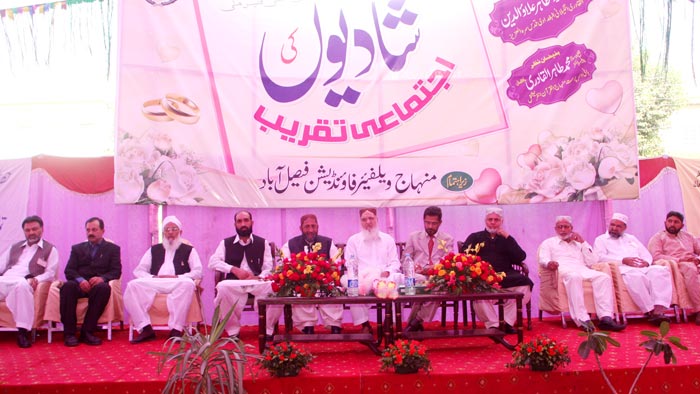 Given the present level of hike and escalating cost of living, it has not been possible for parents to marry off their daughters. In these dire circumstances, Minhaj-ul-Quran Welfare Foundation has started a grand project of collective marriages under the leadership of Shaykh-ul-Islam Dr Muhammad Tahir-ul-Qadri. A prestigious marriage ceremony of 25 couples was held in Gulfishan Colony, Jhang Road, Faisalabad, under the banner of Minhaj Welfare Foundation, which was presided over by the District Amir of MQI Haji Muhammad Rasheed Qadri. The 'Barats' were received with traditional fanfare and rose petals were showered on the participants on their arrival. Noted religious, political and social personalities attended the mass marriage ceremony.


Speaking on the occasion, Iftikhar Shah Bokhari, director of MWF, said that local chapters of MWF hold collective marriages at grassroots level and from 300 to 500 girls are married off every year. He told the audience that a grand ceremony of collective marriages would be held in the central secretariat of MQI in the month of Rabi-ul-Awal.He briefed the respected guests about the welfare projects of MWF currently in different phases of completion in the country. Raja Jamil Ajmal, director of Foreign Affairs of MQI, also spoke on the occasion.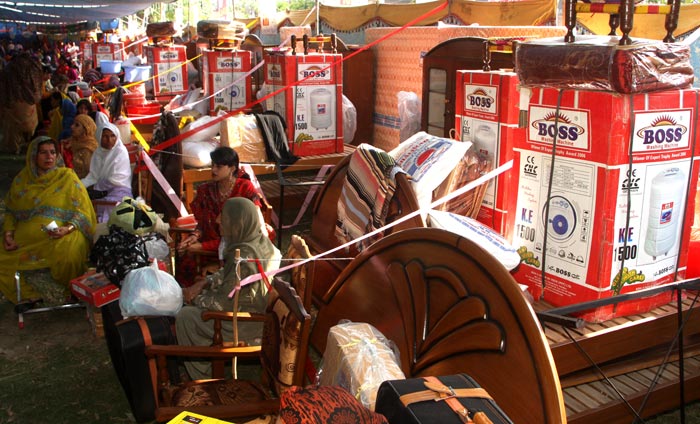 After the performance of Nikah, every bride was given a gift of Rs. One hundred thousand each by MWF Faisalabad and the 200 guests were served with sumptuous marriage feast. The arrangements for the ceremony were excellent. Prof Muhammad Arif Siddiqi, Mian Kashif Mahmood, Engineer Rafique Anjum also participated in the ceremony. It came to an end with the send-off of 25 couples under the shadow of the Holy Quran.
(Report: Ghulam Muhammad Qadri)