Concluding ceremony of Irfan-ul-Quran Course held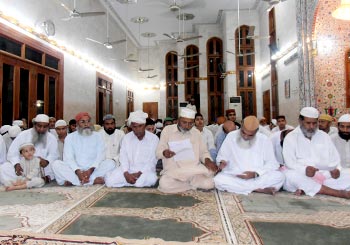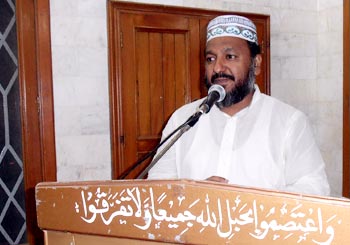 The concluding ceremony of Irfan-ul-Quran Course was held under the banner of Minhaj-ul-Quran International (Faisalabad chapter) in which the participants were awarded certificates. The proceedings of the program, which was held in Minhaj Islamic Centre Gulfishan Colony, started with the recitation from the Holy Quran followed by Naat.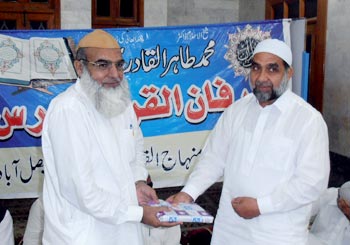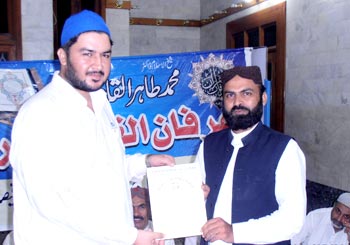 Two participants of the course spoke on the occasion and expressed their happiness on the completion of 40-day course. Prof Muhammad Arif Saddiqi presented the welcome address in which he introduced the basic contours of the course and congratulated the participants as well as the organizers on the successful conduct of the course. He said that the basic purpose of the course was to familiarize the youth with the teachings of Islam and insulate them against the forces of terrorism and extremism.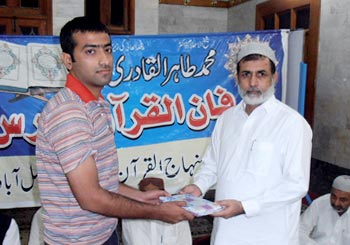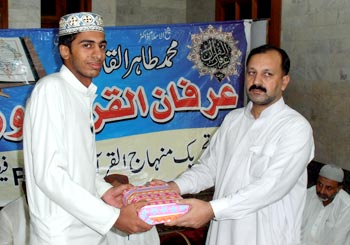 Hafiz Rabb Nawaz, a teacher of the course, said that all participants took keen interest in the course, which was appreciable. Muhammad Rafique Najam, General Secretary of MQI Faisalabad, dilated upon the excellence of the recitation of the Holy Quran from the religious and scientific point of view.
Allama Muhammad Sharif Sialvi, representative of central secretariat, distributed the shields and certificates among the participants of the course. The program ended with prayer for peace in the country and world.