Irfan-ul-Quran Course gets underway in Faisalabad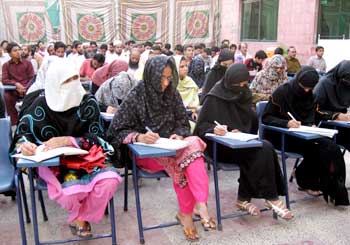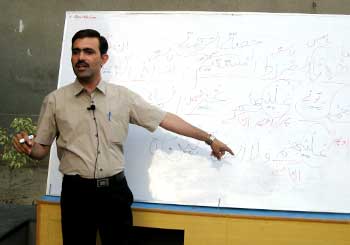 Minhaj-ul-Quran Youth League (Faisalabad) arranged an annual course on Irfan-ul-Quran and English language in Informatics College, Batala Colony, Faisalabad on June 20, 2012.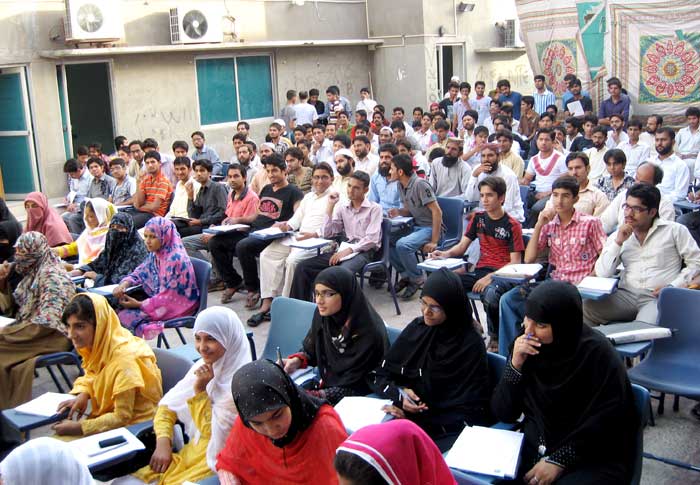 The proceedings of the course got underway with the recitation from the Holy Quran followed by Naat. The chief characteristic of the course was that more than 190 students (both male and female) took part in it. 95% of the course participants were not previously affiliated with MQI.
A two-hour class was held daily after Fajr prayers with one hour dedicated to Irfan-ul-Quran while the participants sharpened their English language skills during the second hour. Rasheed Sohail Hussain is the course instructor. The course spans over 40 days and will conclude on July 31.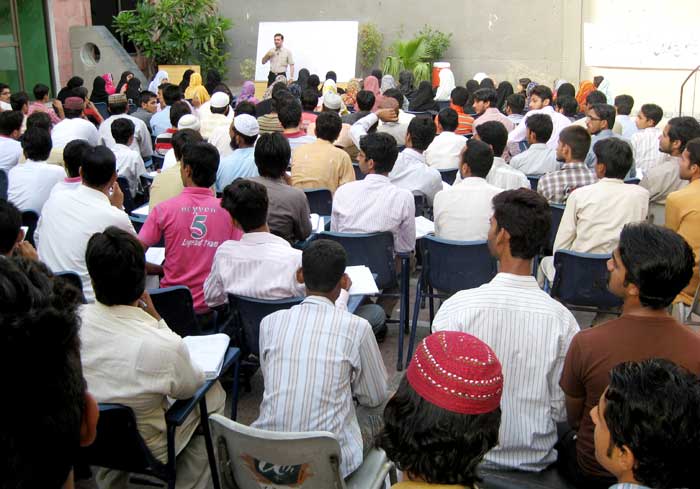 Addressing the inaugural ceremony, Sohail Hussain said that it was fundamental responsibility of everyone to get basic knowledge of Islamic teachings. He asked the course participants to benefit up to optimum level from the course. He also thanked the management of Informatics College on successful conduct of the course.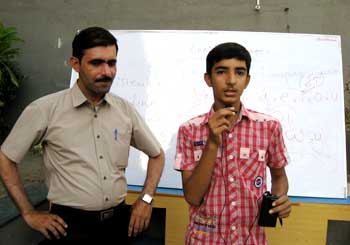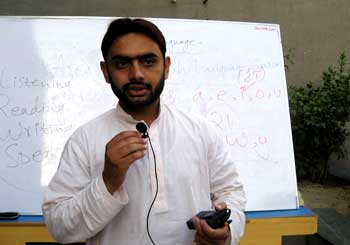 The people of the area appreciated MQI's initiative, adding that it would provide purposeful activity to the youths of the area. They paid glowing tributes to the leadership of Shaykh-ul-Islam Dr Muhammad Tahir-ul-Qadri for guidance of the youth and investment in education and human welfare projects.