Motorcycle rally held to mark grand public reception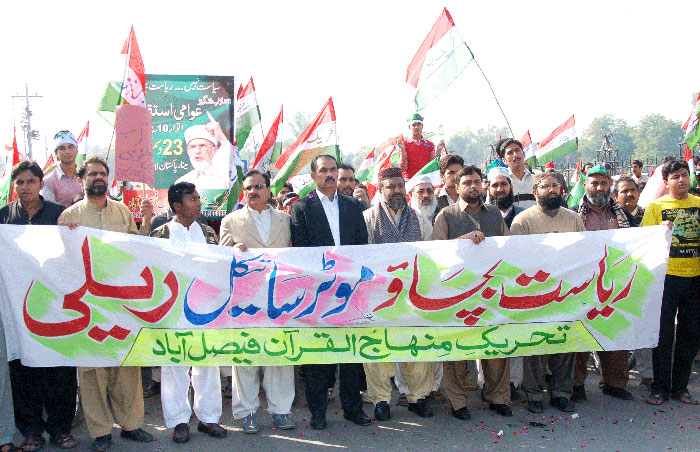 A motorcycle rally was taken out under the banner of MQI Faisalabad in connection with grand public reception in honour of Shaykh-ul-Islam Dr Muhammad Tahir-ul-Qadri on December 23. The hundreds of motorcyclists took part in the rally. The participants were carrying placards and chanting slogans in favour of peaceful and democratic change.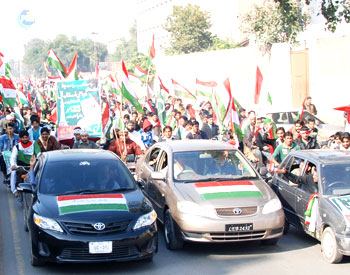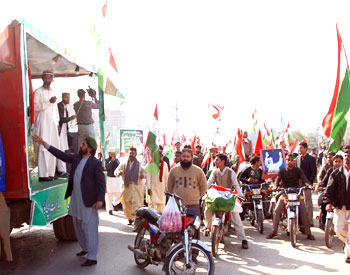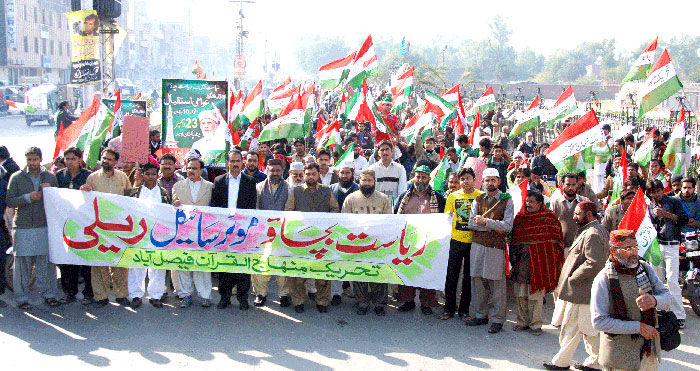 The rally started with the recitation from the Holy Quran by Hafiz Rab Nawaz Anjum. Qari Waheed Ahmad Chishti presented Naat on the occasion. The rally started from Dhobi Ghat and concluded in front of the Press Club Faisalabad. It passed through Circular Road, GTS Chowk, Juranwala Road, Satiyana Road, Sumandari Road, Sheikhpura Road, Sargdhoa Road, and Nurrawala Chowk.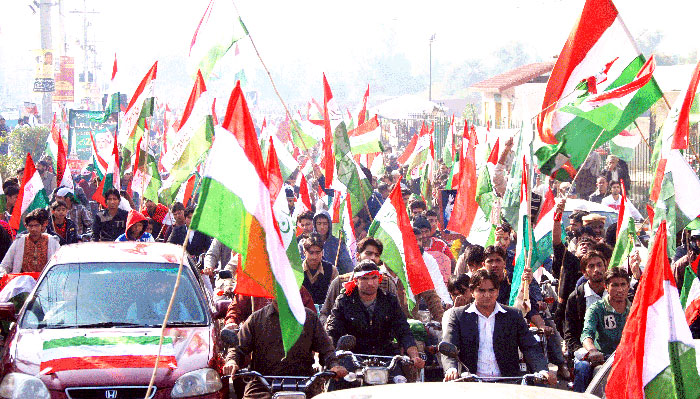 The rally was led by Allama Syed Hadhayat Rasool Qadri, Engr. Muhammad Rafique Najam, Rana Ghazanfar Ali, Mian Kashif Mahmood, Allama Aziz-ul-Hassan Awan, Prof Ghulam Murtaza, Prof Arif Saddiqi, Mian Amjad Qadri, Haji Ashraf Qadri, Mian Irfan Aslam and others.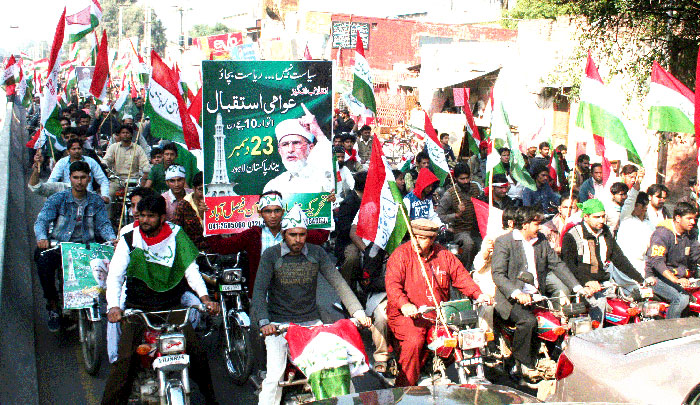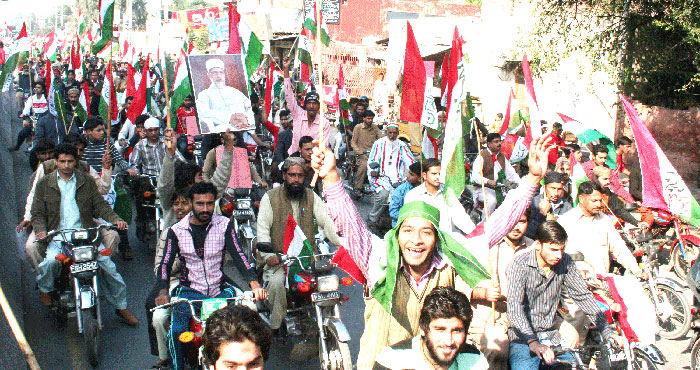 Addressing the rally, Syed Hadhayat Rasool Qadri said that the state was facing many threats and it was important that the nation focused its efforts on saving the state, not politics. He said that Dr Tahir-ul-Qadri's slogan had the potential of marshalling disparate and divided people into a well-knot national whole. He said that Dr Qadri would declare a nation reform agenda on December 23, which would address the ills facing the nation.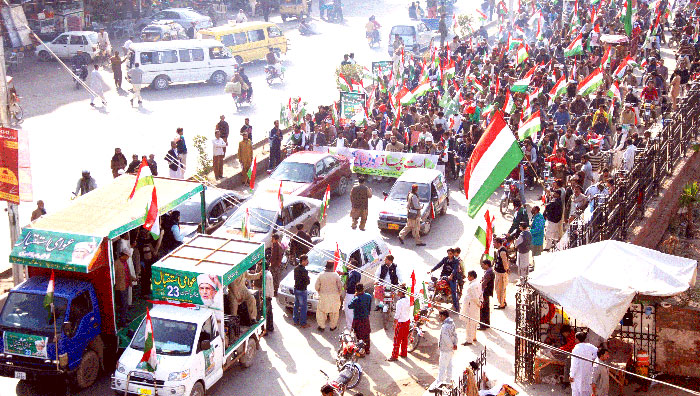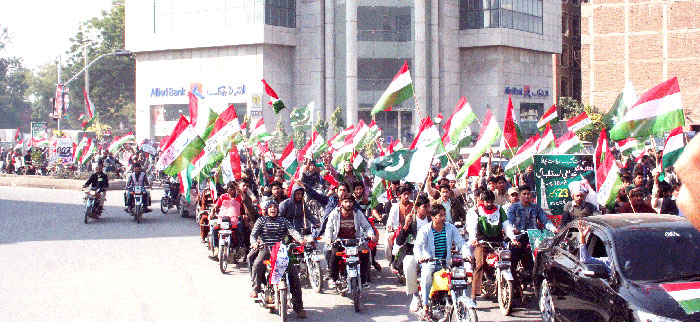 Engr. Muhammad Rafique Najam said that Dr Muhammad Tahir-ul-Qadri would lay the foundation of change in the country. He said that historic reception would be the first message of change to the people. He said that MQI would change the destiny of millions of people who remained mired in poverty and degradation. He said that change would come about through peaceful struggle not merely through rhetoric. He said that MQI was showing a path to change by treading which the nation could progress.