Dr Tahir-ul-Qadri's agenda has popular support: Dr Hussain Mohi-ud-Din Qadri addresses Workers Convention in Faisalabad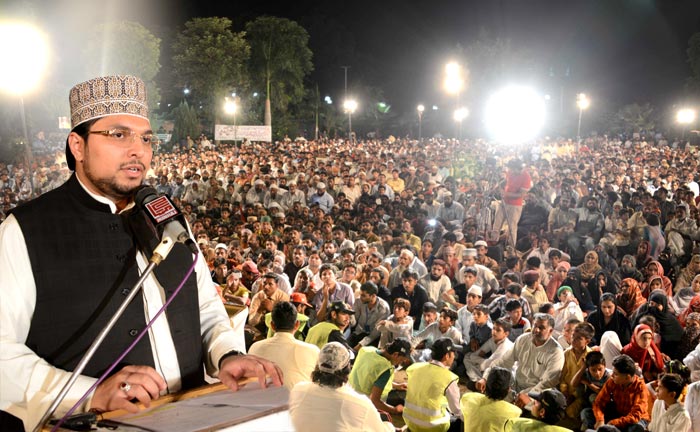 Addressing thousands of workers of Pakistan Awami Tehreek and Minhaj-ul-Quran International at the Workers Convention in Faisalabad, Dr Hussain Mohi-ud-Din Qadri, President of MQI, has said that Dr Tahir-ul-Qadri told people that their problems could not be resolved in the presence of incumbent electoral system. He said that the people were in complete agreement with the agenda of Dr Qadri and flocking to join his caravan of 10 million people. He asked the workers to leave no stone unturned to achieve the target of enlisting support of 10 million new members.
Dr Hussain Mohi-ud-Din Qadri said that Dr Qadri had given a call to prayer (Azan) in the form of the Islamabad Long March and historic sit-in. Now only the 'jamaat' was left to be led and once it happened, it would see the demise of the corrupt and elitist system which was at the heart of predicaments facing the people. He said that it was important to knock on every door to convey Dr Qadri's message to the masses at the grass-roots. He said that the workers of PAT should not rest until they made Pakistan the country of Jinnah's ideals.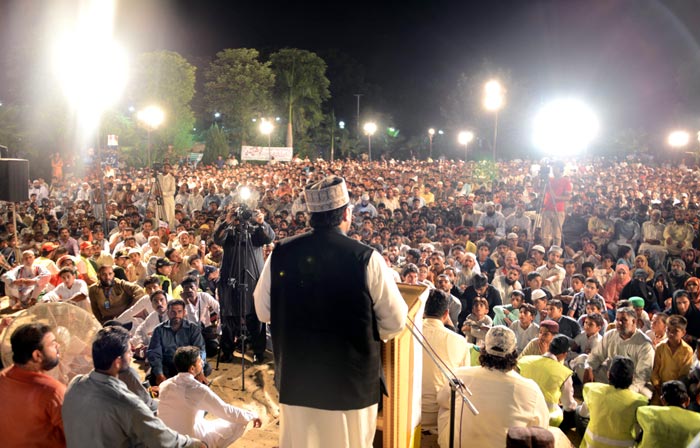 PAT's central President Sheikh Zahid Fayyaz, Nazim-e-Aala Khurram Nawaz Gandapur, Syed Hidayat Rasool Shah Qadri, Bishrat Jaspal, Raja Zahid Mahmood, Rana Muhammad Idrees Qadri, Engineer Rafique Najam, Rana Tahir Saleem, Mian Abdul Qadir, Mian Kashif Mahmood, Fatima Sajjad, Farhat Dilber Qadri, Badar Ramiz, Allama Aziz ul Hassan Awan, Shahzad Mustafavi, Tajammul Hussain, Allama Shahid Latif, Haji Amin-ul-Qadri and Haji Rashid Qadri and others were also present on the occasion.
Dr Hussain Mohi-ud-Din Qadri said that the corrupt electoral system would never allow a competent and truly representative leadership to emerge and play its role in the national affairs. He said that it was important to send the electoral system packing to establish real democracy in the country. He said that Yazid did not take allegiance at the hands of Hazrat Imam Hussain (RA), adding that the Yazidi thought would continue to hinder the march of Hussaini forces in every age. He said that MQI was working against oppression and injustice at every level in the society. He said that the time would soon come when people's wishes and aspirations would be determinant of their destiny.