Faisalabad: Welfare of humanity leads to nearness of Allah Almighty, Dr Hussain Mohi-ud-Din Qadri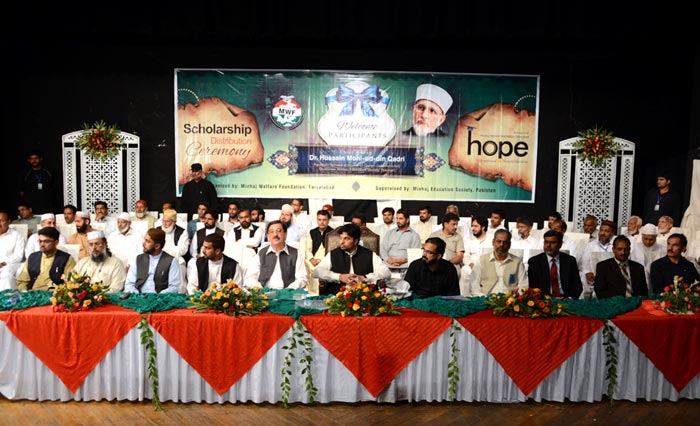 President of Minhaj-ul-Quran International Dr Hussain Mohi-ud-Din Qadri has said that acquiring education is mandatory for every man and woman. He said that the productive knowledge is the one upon which one acts. He said that there is a need of training the youth and students in addition to imparting them knowledge in the Pakistani society. He said that it is important for the students not only to become professionals, engineers, lawyers, judges, and doctors but also the faithful slave of the Holy Prophet (PBUH). He said that knowledge can be useful for society only when it is based on the Sunna of the Prophet (PBUH) and morality.
Dr Hussain Mohi-ud-Din expressed these views while addressing a scholarship distribution ceremony for 228 deserving students. The programme titled 'Hope Project' was held under the banner of Minhaj Welfare Foundation.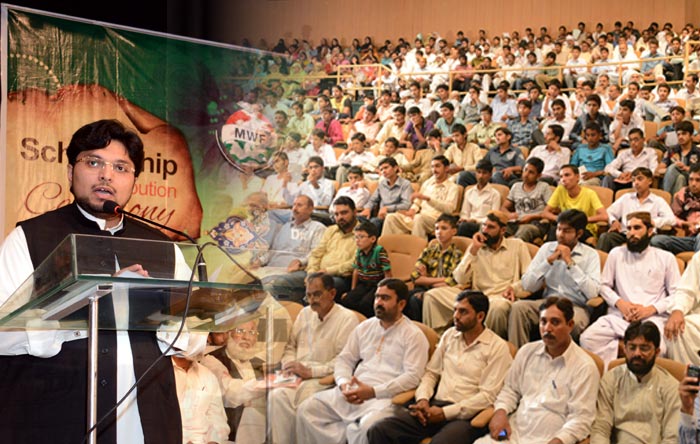 Dr Hussain Mohi-ud-Din Qadri felicitated Haji Amin-ul-Qadri for pioneering the 'Hope Project', saying that the latter was always in the forefront of efforts to work for the welfare of the suffering humanity. He said that 'Hope Project' would prove to be a great success as it would enable the deserving students to fulfill their dream of education. He said that welfare of humanity represented the work of the Prophets, adding that if we wanted to please Allah Almighty, we should serve His creations with full dedication and commitment. He said that worship led one to paradise while the service of humanity led one to God Almighty. He said that MWF was working for welfare of people from Karachi to Khyber irrespective of any discrimination.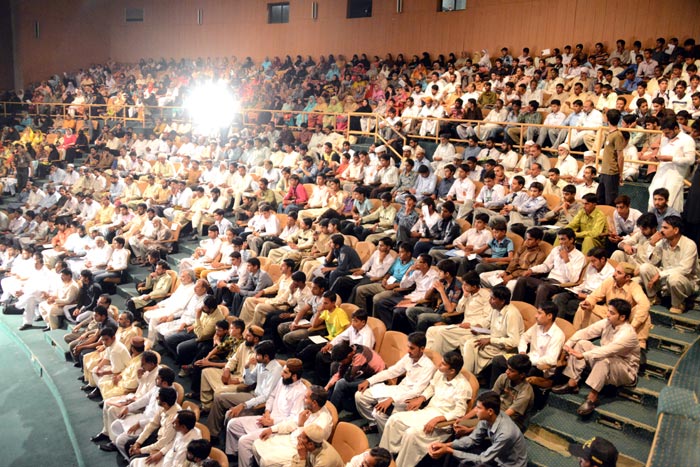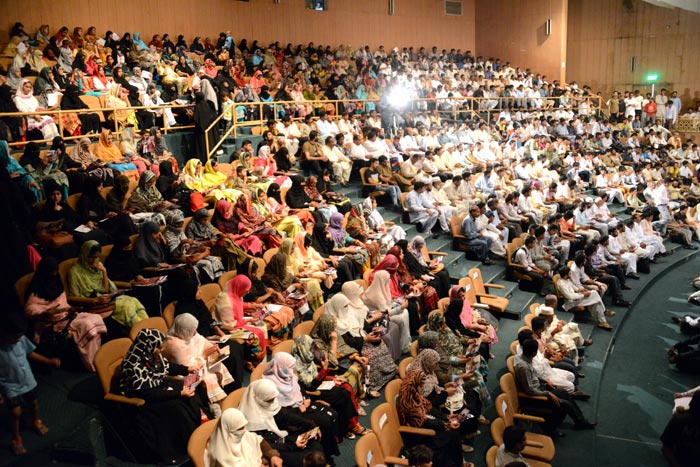 Throwing light on the prevailing crises facing the Muslims, he said that it was our alienation from knowledge which was at heart of all-comprehensive decline. He said that practice was altogether missing in whatever knowledge we possessed. He said that we were a nation in 1947, which worked for creating a state to live and order its individual and collective life according to its unique set of values and belief system, adding that now the country looked for a nation.
The scholarship distribution ceremony was presided over by Syed Hidayat Rasool Qadri, Amir of MQI Faisalabad. Khurram Nawaz Gandapur, Secretary General of MQI, Rana Idrees Qadri, Shahid Latif, Chaudhry Bishrat Aziz Jaspal, Haji Rasheed Qadri, Rana Tahir Saleem Khan, Engineer Rafique Najam, Mian Abdul Qadir, Haji Amin-ul-Qadri, Mian Kashif Mahmood, Badar Ramiz Chaudhry, Rana Tajammal Hussain, Fatima Sajjad, Prof Sayyida Kalsoom Akhtar, Mian Rizwan Akhtar of APTMA, and Rao Muhammad Iqbal also addressed the ceremony.