PAT rally in Faisalabad on Oct 12 to be historic: Dr. Qadri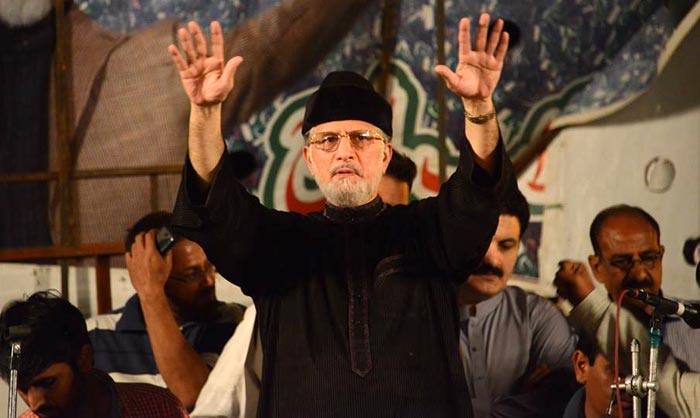 ISLAMABAD: Pakistan Awami Tehreek chief Dr. Tahirul Qadri on Friday asked his activists to wrap up tents at D-Chowk, however asked supporters to keep staying in the sit-in, ARY News reported.
On October 12, a history rally will be held in Faisalabad. A new phase of revolution will begin from Faisalabad, he told his supporters at a sit-in in Islamabad.
The PAT chief said sit-in will continue at its place [Islamabad] . After Faisalabad rally, I will again come to Islamabad, he added.
Now revolution will reach every nook and corner of the country. "We will continue sloganeering against the corrupt system."
I am sending my workers in every part of the country to spread message of revolution.
Source: http://arynews.tv/en/pat-rally-in-faisalabad-on-oct-12-to-be-historic-dr-qadri/