Pakistan Awami Tehreek ready to show muscle in Faisalabad today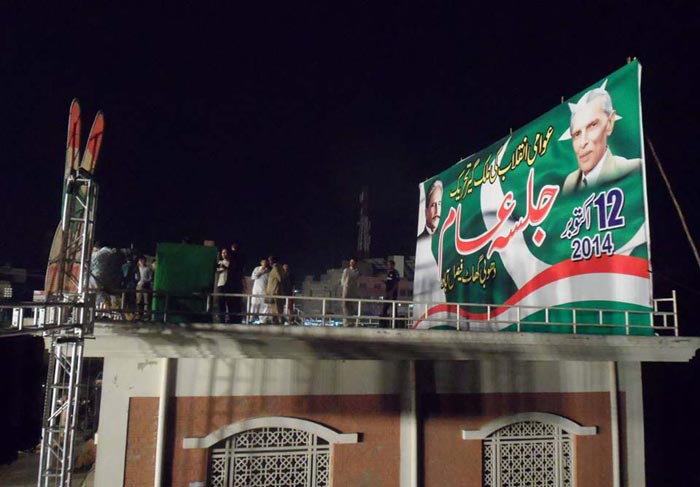 FAISALABAD: Pakistan Awami Tehreek (PAT) is all geared up to begin its rigorous countrywide awareness campaign by hold a powerful show in Faisalabad on Sunday. People continued to pour into the venue of the rally throughout the night.
All the concerning arrangements have been completed for a mass rally at Dhobi Ghat. At least 20,000 chairs have been set. The people including children in large number, have already thronged the venue alive with an ambience of a festival.
The music will be an added color of today's rally as a state of the art sound system has been readied to enthuse the crowd with passionate party songs and national anthems.
The DJ is of the view that the entire Faisalabad city will ring with the PAT songs.
Special security arrangements have been made for the public gathering. Over 1200 security personnel will stand guard around the venue.
Having staged a protest sit-in in the federal capital for nearly two months against the corruption and bad governance by the government of Pakistan Muslim League-Nawaz (PML-N), the PAT is all set to give impetus today to Dharna Movement across the country.
Several leaders of the allied parties including Chaudhary Shujaat Hussain and Pervaiz Elahi of PML-Q, Chairman Sunni Ittehad Council Sahibzada Hamid Raza, chief of Majlis Wahdatul Muslimeen Allama Raja Nasir Abbas, Sardar Assef Ahmed, Ghulam Mustafa Khar, Jay Saalik of Christian community and other leaders will address the rally. –SAMAA