The Nation: Tahirul Qadri to address rally in Faisalabad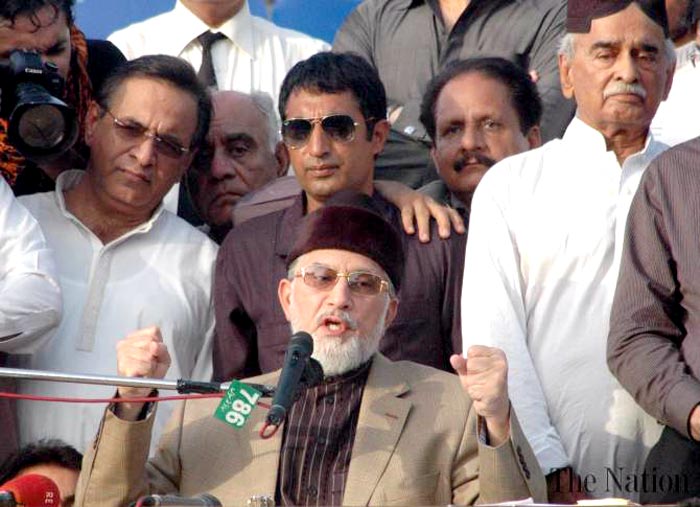 FAISALABAD- Chief of Pakistan Awami Tehreek (PAT) Dr. Tahirul Qadri will address public rally Sunday in Faisalabad at Dhobighat Ground.
The PAT chief will explain his party manifesto in the Faisalabad rally regarding the upcoming general elections. PAT, District Administration and police have finalized arrangements and released security plan for the rally. SSP Operations Amir Abudllah Khan Niazi will be in charge of the security.
Four SPs, 12 DSPs, 10 Inspectors, 52 Sub Inspectors, 95 Assistant Inspectors, 52 Hawaldars and 1023 FC personnel will be deployed for the security of the rally. Ten teams of Elite force will be deployed for patrolling while special shooters will also be deployed at major buildings.
Chaudhary Shujaat Hussain and Pervaiz Elahi of PML-Q, Chairman Sunni Ittehad Council Sahibzada Hamid Raza, chief of Majlis Wahdatul Muslimeen Allama Raja Nasir Abbas Sardar Assef Ahmed, Ghulam Mustafa Khar, J Salik of Christian community and other leaders will address the rally.
Source: www.nation.com.pk
Source : http://nation.com.pk/national/11-Oct-2014/tahirul-qadri-to-address-rally-in-faisalabad