Qadri seeks support, vote and note for revolution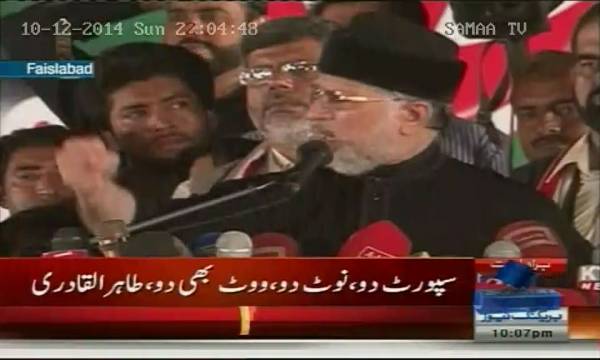 FAISALABAD: Pakistan Awami Tehreek (PAT) Chief Dr. Tahirul Qadri Sunday said that "Inquilab caravan" has won its first battle as tens of thousands of people attended his public rally in Faisalabad.
"Poor and week people are ready to stand up against the tyrant rulers," Qadri said while addressing the PAT workers here Sunday.
Qadri said people of Faisalabad have given a verdict against the government, which he said is the judgment of whole Punjab.
He said that the "movement for revolution" against feudal system has been commenced from Faisalabad, adding that no power can stop it.
The PAT chairman announced establishment of 'Inquilab fund,' asking his workers to donate as much as they can.
"Give me support, note and vote….and I will bring revolution in the country," Qadri said.
He directed his workers to make preparations as the next general elections would be held in three months.
He said that PAT has given a 10-point socio-economic agenda for the people of Pakistan.
"I have given an agenda which will ensure bread and employment for poor people," the PAT chief said.
Qadri, who is known for his passionate monologue, said that if the current government continued to rule the country, it would push poor people to commit suicide.
Condemning the Prime Minister and former president, he said that Nawaz Sharif backed Asif Ali Zardari when previous government was facing tough time and now Zardari is returning the same favour to Sharif.
He said that he would soon make an announcement for staging sit-ins across the country, adding that Islamabad sit-in would continue.
The PAT chief announced that he would hold public gathering in Lahore on October 19.
He thanked Ghulam Mustafa Khar, Chaudhry Pervaiz Elahi, Sardar Assef Ali, Allama Raja Nasir Abbas and Hamid Raza Khan for attending the public rally in Faisalabad. - Samaa
Source: http://www.samaa.tv/pakistan/12-Oct-2014/inquilab-caravan-wins-first-battle-qadri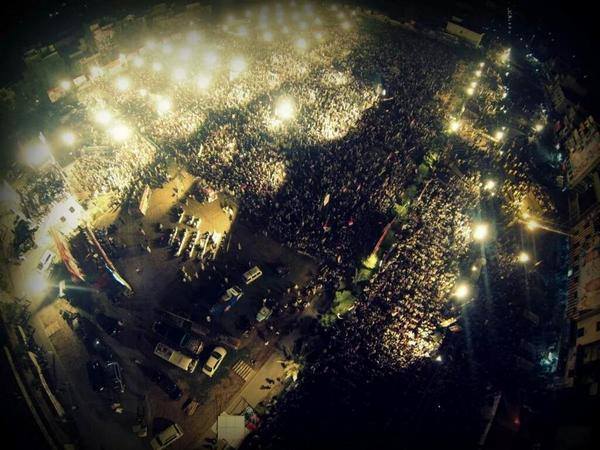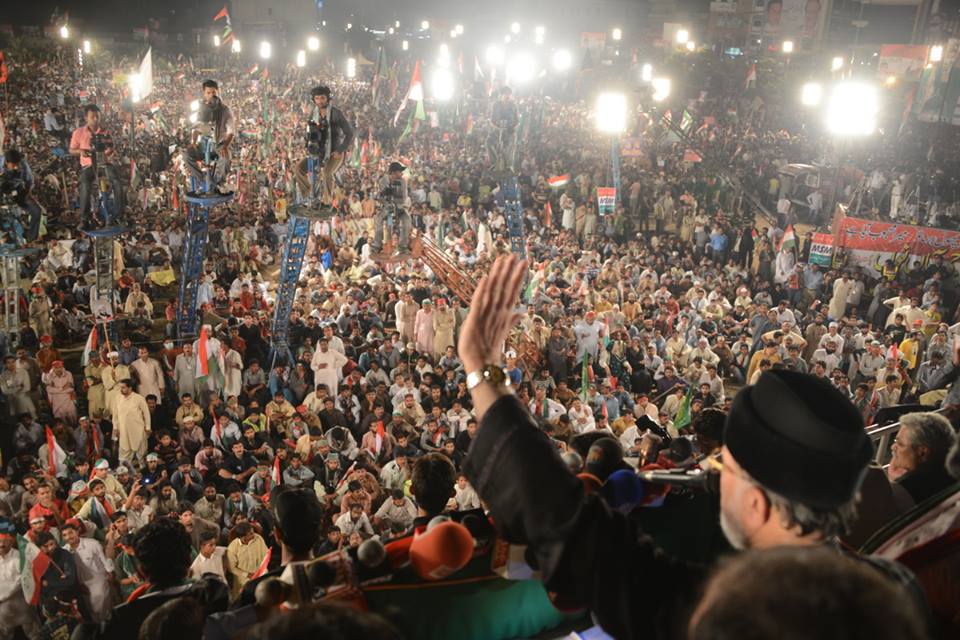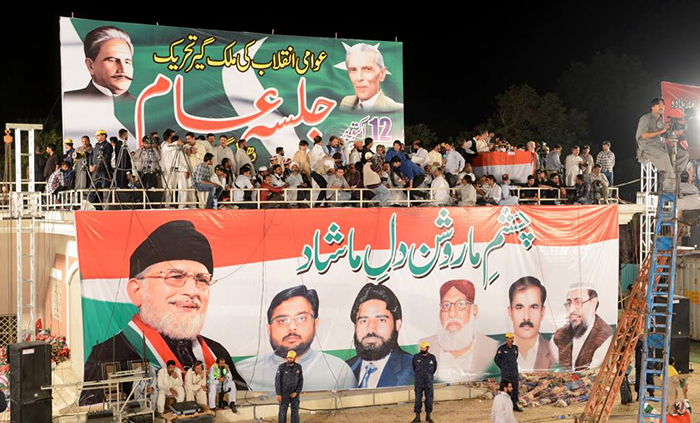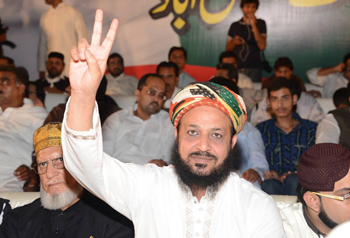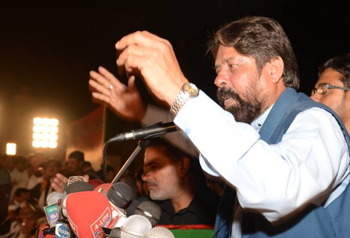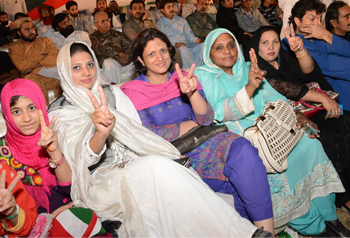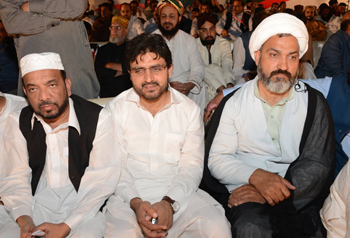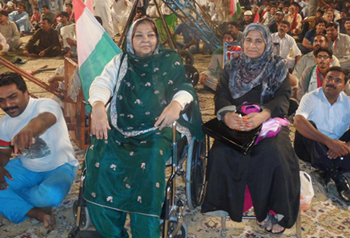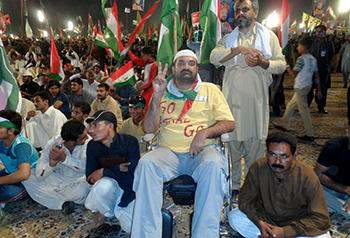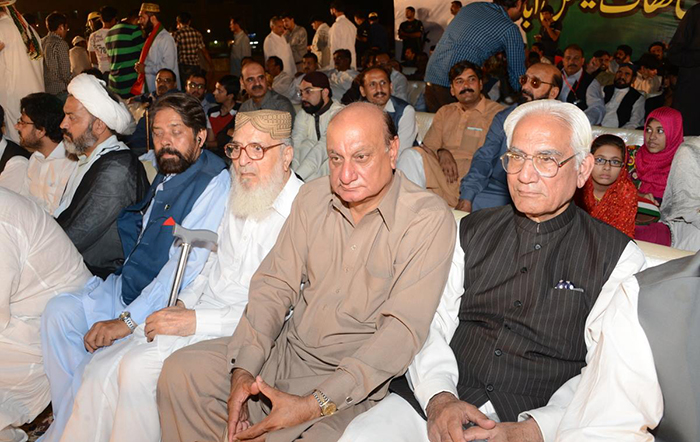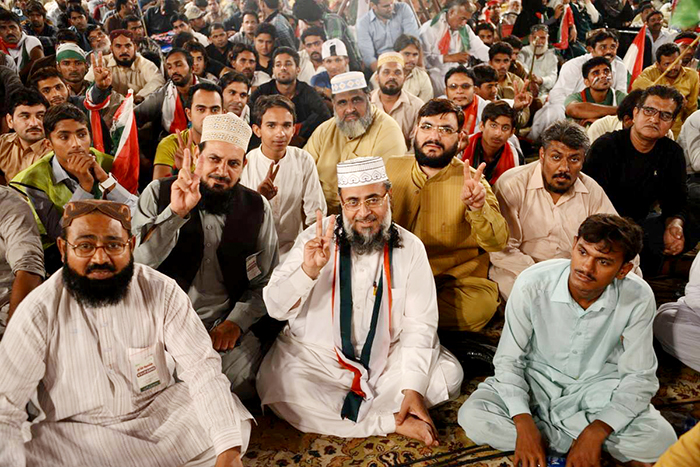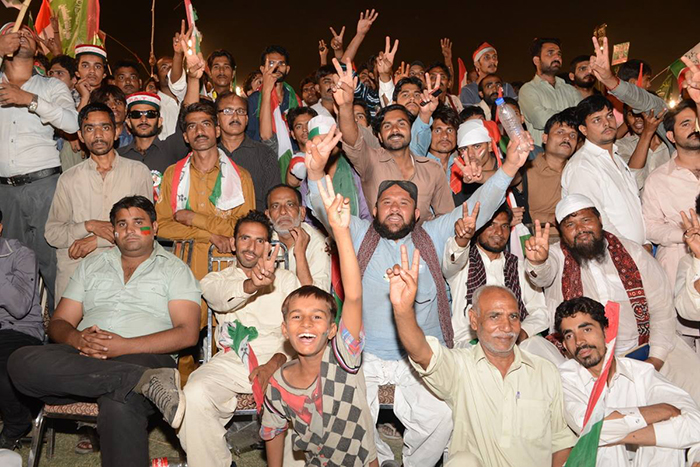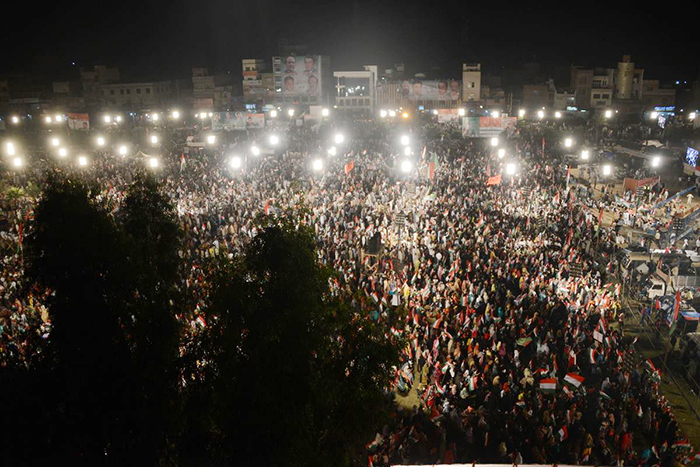 Source : http://www.samaa.tv/pakistan/12-Oct-2014/inquilab-caravan-wins-first-battle-qadri