Qadri for revolution through poor's 'wealth'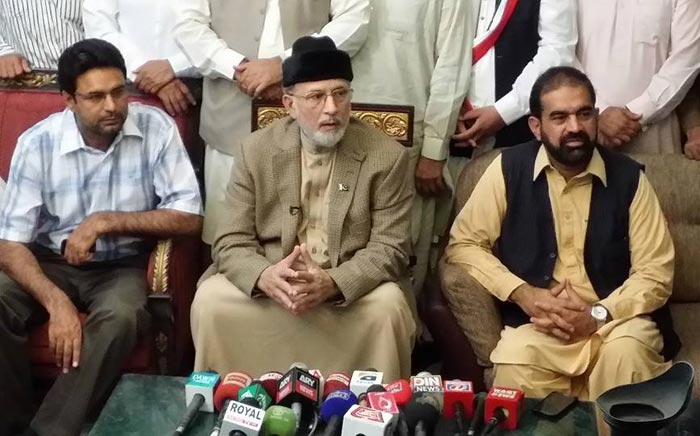 FAISALABAD: Chief of Pakistan Awami Tehreek (PAT), Dr Tahirul Qadri has said that a party which is funded by landlords gets its manifesto sold, whereas PAT will lead its struggle for poor with their money, ARY News reported.
Talking to media on Monday, Dr Tahirul Qadri said that the industrialists and landlords influence political parties on the basis of their financial strength, but Awami Tehreek will bring a revolution here with the 'wealth' of poor.
Earlier to this, a meeting of PAT officials was held in Faisalabad, during which the party leaders decided that Dr Qadri will address a rally in Bhakkar on November 23, in Sargodha on November 30 and in Mianwali on December 7.
PAT leaders Sardar Asif Ahmed Ali and Raheeq Abbasi were also present at the meeting.
Source: http://arynews.tv/en/qadri-for-revolution-through-poors-wealth/
Source : http://arynews.tv/en/qadri-for-revolution-through-poors-wealth/