Minhaj Reconciliation Council holds Training Workshop at Gujrat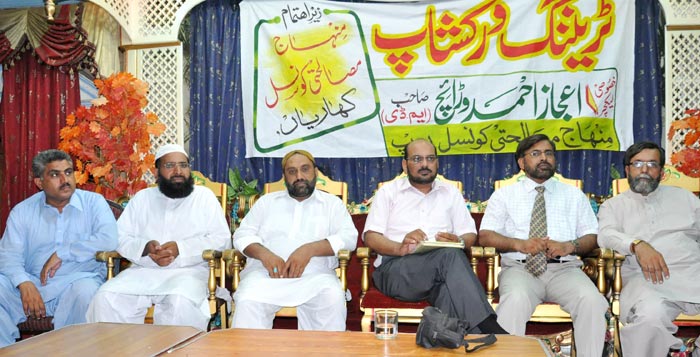 On 11th July 2010, Minhaj Reconciliation Council organized a training workshop at a local marriage hall of Gujrat city. The workshop was headed by Sohail Ahmed Raza, Director Minhaj Reconciliation Council, and the chief guest as well. The chief trainer was Ch Ejaz Ahmed Warraich, Managing Director Minhaj Reconciliation Council Europe. Mian Qamar Mahmood conducted the workshop as a stage secretary as well as presented the brief introduction and evaluation report of Minhaj Reconciliation Council all over the world.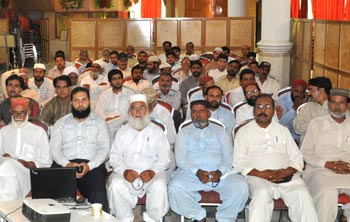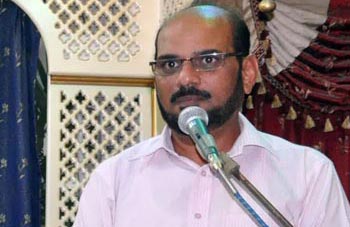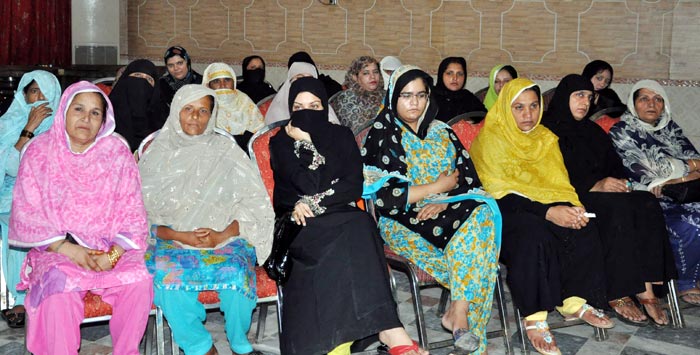 The senior executive members including Tariq Hussain Mirza, Ch Anwar Marala, and Ch M Akram also participated in this workshop. Allama Mazhar Hussain Qadri, Shahid Mir, Dr Ghulam Mustafa, Mian Nadeem Ul Qadri, Malik Ashraf Awan, Hafiz Asghar Shazi, Gulraiz Warraich, and Ghulam Abbas Azad were also present among 70 participants. A sufficient number of women of Gujrat city also took part in this activity. Ch Ejaz Ahmed Warraich focused on the basic principles of conflict management, resolution and mediation in the light of Quran and Hadith. He also emphasized the need for discipline among all forums for effective working. Moreover, Tariq Hussain Mirza was appreciated for his excellent performance.Allama Mazhar Hussain Qadri ended workshop with a comprehensive Dua. Workshop was conducted in a beautiful and all participants were served with a lavish lunch in the end.