Uniforms distributed among schoolchildren under MWF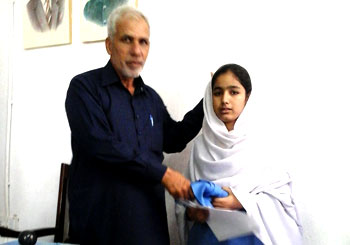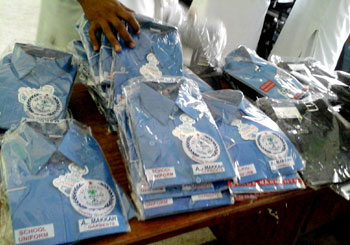 Uniforms were distributed among the poor and orphan children of different schools under the banner of Minhaj Welfare Foundation (Kharian, Gujrat). Notable people belonging to various walks of life including the representatives of MWF attend the ceremony held on May 16.
The speakers highlighted the role of education in socio-economic development of the country and combating terrorism and extremism in the society. They said that education can be a game-changer provided it is purposeful and aims at making learners better human beings in addition to enabling them to expand their economic opportunities. They said that a large number of schoolchildren cannot go to school or drop out after taking admissions because their parents cannot afford their fees and other allied expenditure. They said that there are around 25 million schoolchildren out of school in Pakistan, which is a slap on the face of our society. They said that all of us need to come forward to take up the responsibility of the less privileged sections of society. They appreciated the services of Minhaj Welfare Foundation for the welfare of humanity.
Mahmood Aziz Raja, representative of MWF Gujrat, distributed uniforms among 150 students on the occasion. The students and their parents paid rich tribute to Dr Tahir-ul-Qadri for his pro-poor initiative in the form of MWF. They expressed the hope that MWF will continue to serve the suffering humanity with the same zeal and zest.