Milad March organized by MQI Gujrat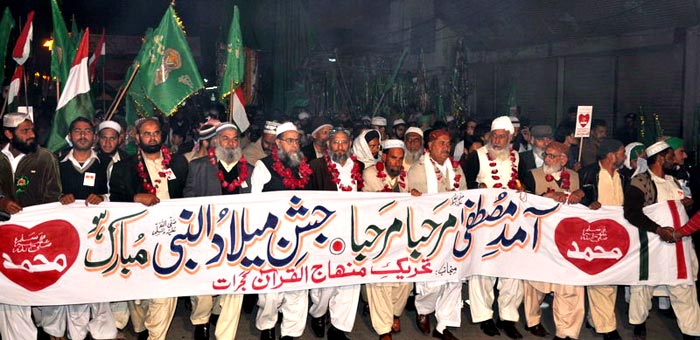 The Milad Marches continue to be held throughout the country under the banner of Minhaj-ul-Quran International. MQI, MYL and MSM (Gujrat chapters) jointly brought out well organized and peaceful Milad March on February 4, which was led by the central leaders of different forums of MQI.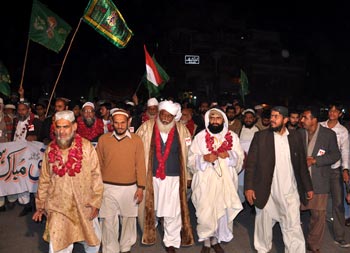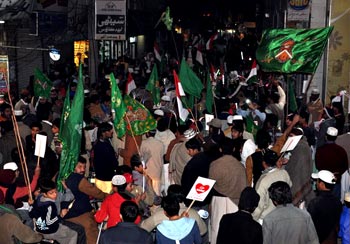 The March started from GTS square Gujrat and passed through various areas such as Fawara chowk, Nawab sahib square, Shah Dola square, Pakistan square, Prince square, Kabli square and finally concluded on GTS square.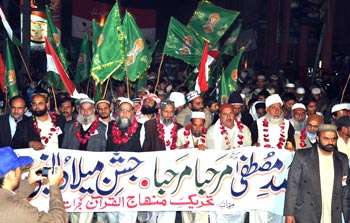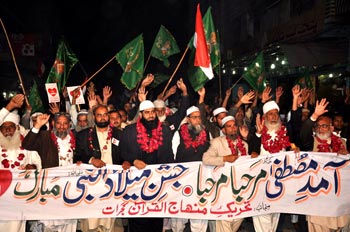 The proceedings of the March got underway with the recitation from the Holy Quran followed by Naat. Hundreds of people belonging to different walks of life including children attended the March. They were carrying placards and banners with slogans to welcome the advent of Rabi-ul-Awwal written on them. People showered rose petals on the procession as it passed through various routes. They also kept on joining the March in different groups.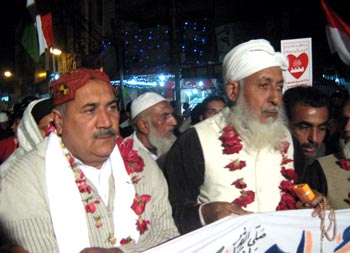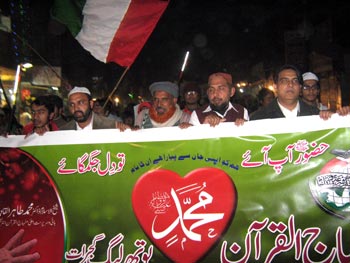 Speaking on the occasion, Hafiz Muhammad Ashraf Naqishbani, president of Minhaj-ul-Quran Ulama Council, said that the Milad campaign being carried out by MQI around the world seeks to turn this event into a cultural event meant to revive the Muslims' love for the Holy Prophet (SAW) and promote Islamic message of love, peace and harmony in the world. He said that the message of Milad March is love and peace and the conduct of this event shows that the Muslims are peaceful people.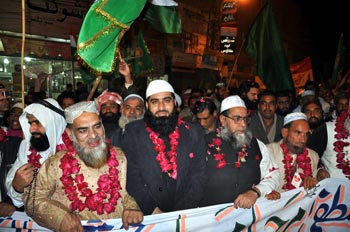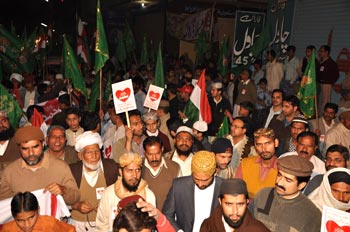 Fool proof security arrangements were made and Minhaj ambulance was also with the caravan to deal with any emergency. In the end, Prof Muzhar Hussain Qadri, president of MQI Gujrat, thanked all the participants for their attendance of March. The March concluded on Dua.