Mobile Flood Relief Float Launched in Karachi by MWF (Lyari Town)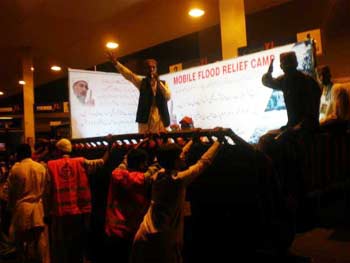 Minhaj Welfare Foundation Lyari Town has launched a unique Mobile Flood Relief Float (camp) for fund raising and spreading the message of Shaykh-ul-Islam Dr Muhammad Tahir-ul-Qadri which he has given to the nation.
The mobile flood relief float visited the Karachi's most populated areas and localities. The float team starts journey after ASAR prayer and travel whole night in different localities and shopping areas of Karachi city and return near Sehri time.
Team collect funds for MWF and conveyed the message of Shaykh-ul-Islam Dr Muhammad Tahir-ul-Qadri to million of citizens of Karachi regarding cancellation of 2nd biggest Itikaf congregation of Muslim world and launching the biggest relief operation of the history of Pakistan by any NGO.
The float is decorated with flex banners and equipped with multimedia playback & CD system, Echo sound with digital camera for recording purpose & flood light. The float was led by team Javed Iqbal Mandra, Rafique Siddidqui, Tahir Sanghar, Hammad Rajput, Sattar Mandra, Abid Snr & Jnr, Jibran Mandra, Mubin and others.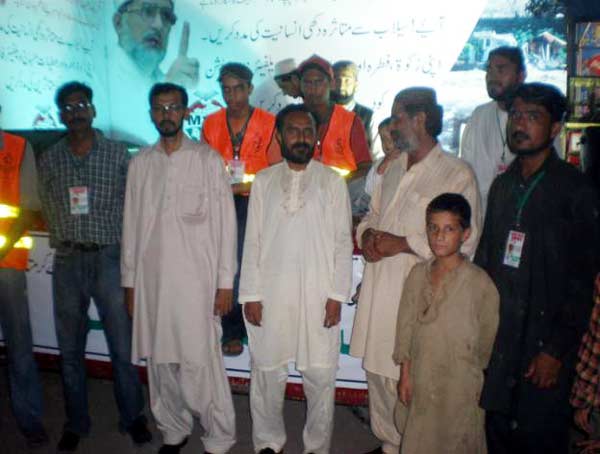 Nazim Karachi with Lyari Town leaders visiting float
On the call of Shaikh ul Islam people from all walks of life welcomed, appreciated and donated profoundly cash and good. The activities of team are being uploaded on youtube.com for all.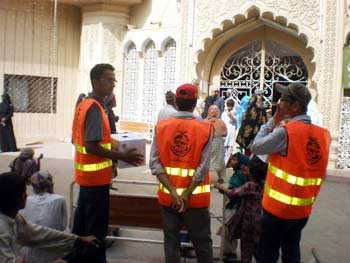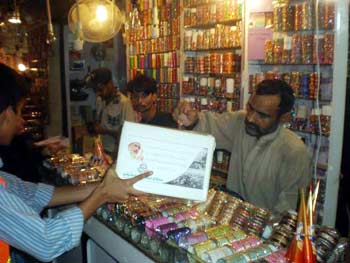 Report By
Jawaid Iqbal Qadri
Incharge Float