Dr Muhammad Tahir-ul-Qadri condemns bomb blasts at Ayesha Manzil (Karachi)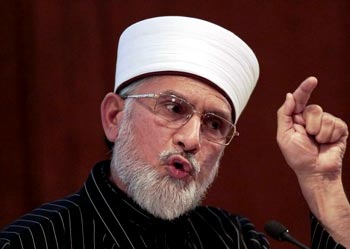 Dr Muhammad Tahir-ul-Qadri has strongly condemned the bomb blast at Ayesha Manzil near the bus of the MQM workers who had come to attend the historic public meeting in the Jinnah Ground. He expressed his heartfelt grief and sorrow on the killing. He termed the blast a cowardly act of terrorism and said that the elements behind such incidents are open enemies of the country.
Dr Tahir-ul-Qadri said that terrorists are neither Muslims nor humans. They do not belong to any country or religion. A handful of terrorists would not be allowed to impose their narrow-minded and bigoted agenda on the peaceful majority of the Muslims and Pakistanis.