Shakargarh: Five-day lecture series on Holy Quran (Day One)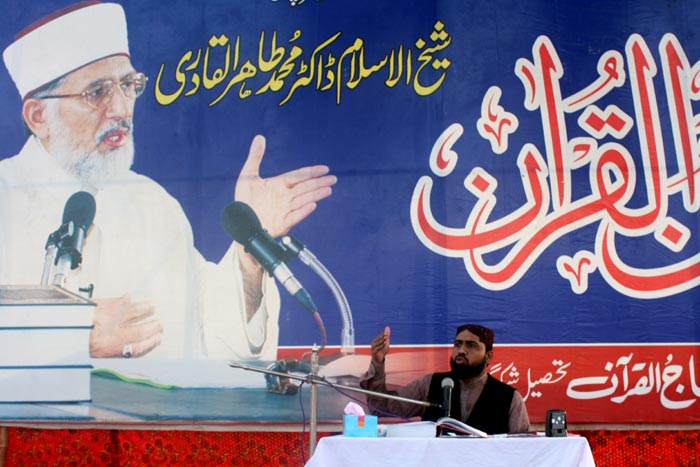 Minhaj-ul-Quran International (Skhargarh chapter) organized 5-day lecture series on Irfan-ul-Quran in the holy month of Ramadan. The first lecture of the series was held on the 11th of July 2013, which was attended by a large number of men and women in addition to local notables.
Allama Ghazanfer Husnain Qadri, the student of Shaykh-ul-Islam Dr Muhammad Tahir-ul-Qadri was the keynote speaker on the occasion. Speaking to the audience of the Irfan-ul-Quran Course, he quoted a Hadith wherein Hazrat Abdullah bin Umar (RA) narrates that the Holy Prophet said: Fast and the Holy Quran will both intercede for man on the Day of Judgment. The fast will say: O my Lord; I kept this person off eating and other cardinal desires during the day. So accept my intercession for this person. And the Holy Quran will say: O my Lord, I kept this person awake during the night. So accept my intercession for this person. The Prophet (SAW) further said: the intercession by both will be accepted.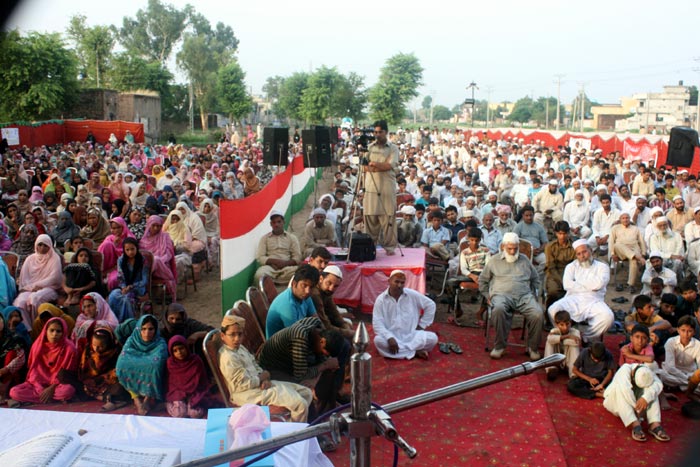 Allama Ghazanfer further said that the holy month of Ramadan is full of blessings and happiness for the believers. He said that Allah Almighty asks the people to return to Him for blessings and he would not go empty handed. Allama Ghazanfer said that it was now upon us how we wanted to strengthen our bonds with our Lord. He said that fast is a great blessing to understand the meaning of servitude and internalize this in our lives. He said that fast served dual purpose. On the one hand, it teaches us how to put a stopper to cardinal desires, thirst, and hunger and encourages us to share the hardships and sufferings of the less privileged sections of society through employment of empathy on the other hand. He said that the believers also paid Zakat during the holy month, which was critical to reduce economic divisions in the society and create harmony through redistribution of resources. He said that the concept of Zakat was imperative to alleviate poverty and hunger from society. He asked the participants of the lecture to avail themselves of the spiritual workshop and strengthen ourselves spiritually.
The programme ended on the offering of Durood-o-Salam on the Holy Prophet (SAW).