Shakargarh: Five-day lecture series on Holy Quran (Day Four)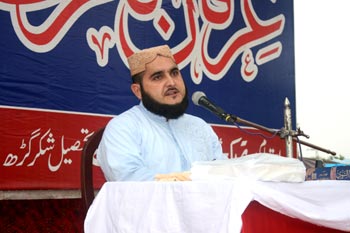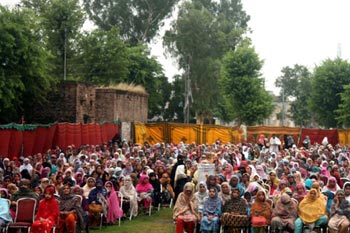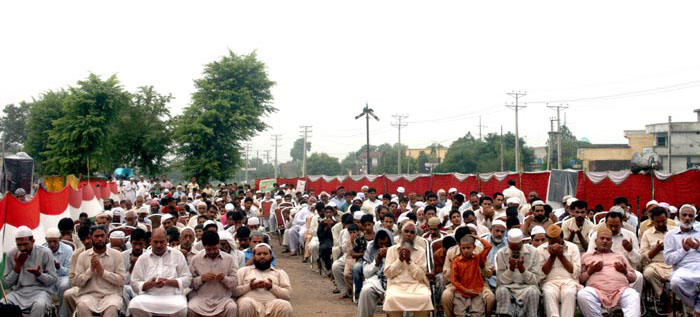 All things in the universe have been created for service of man while Allah Almighty has created man for His worship and gnosis. Human greatness lies in considering Islam not as a religion but as a complete code of life bearing answers for the contemporary questions. The religious rituals such as prayer, fasting and pilgrimage do not cover man's life in its entirety. The purpose of human creation envelops each and every moment of his physical life. The concept of worship is not limited to fasting, prayers, Zakat and pilgrimage. Rather it is an inclusive concept incorporating socio-economic justice, empathy, legal means of livelihood, service of humanity, good treatment of parents, relatives and neighbours etc. In short, it is all comprehensive.
Allama Afzal Qadri, the student of Shaykh-ul-Islam Dr Muhammad Tahir-ul-Qadri, expressed these views while addressing a big gathering of thousands of men and women at the fourth Irfan-ul-Quran lecture of five part series held under the banner of MQI (Shakargarh) the other day.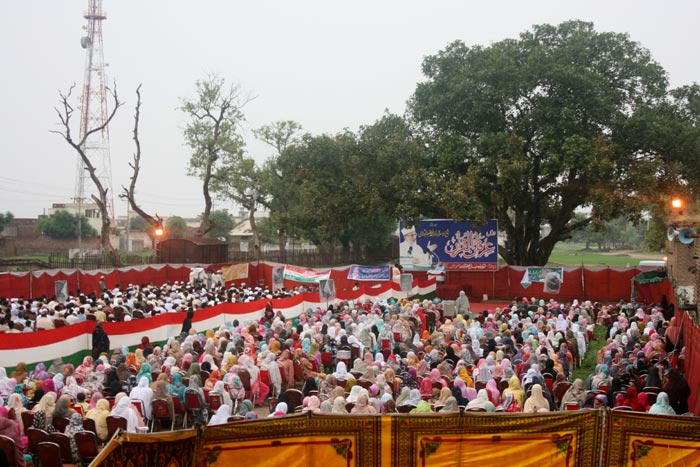 Allama Afzal said that of many things which harmed the Muslim community was the thinking that Islam was a religion like others. He said that it was erroneous thinking that bespoke of limited understanding of Islam. He said that Imam Hussain (RA) rendered his life and that of his close relatives, family members and followers to alter this concept. He said that there was a need to propagate the true message of Islam in the world today. He said that all of us should endeavor for establishment of a welfare-oriented society which upholds the rights of all irrespective of any discrimination.
The programme ended on Dua.