Shakargarh: Five-day lecture series on Holy Quran (Day Two)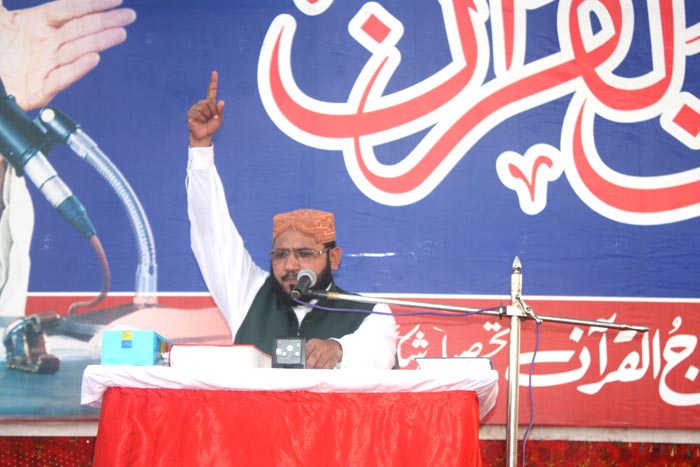 The second lecture of the five-day series was held on July 12, 2013 after Fajr prayer under the banner of Minhaj-ul-Quran International (Shakargarh chapter). The proceedings of the programme opened with the recitation from the Holy Quran followed by Naat. In addition to distinguished local personalities belonging to all walks of life, people of the city as well as adjoining areas attended the lecture in their thousands.
Allama Fayyaz Bashir Qadri, the keynote speaker on the occasion, chose the subject of purpose of raising Prophets. He said that Allah Almighty sent Prophets to impart a message of Oneness of God and servitude to humanity. He said that one could not achieve perfection in submission to and servitude of Allah Almighty unless one successfully endeavored to eliminate injustice, oppression and a system of status quo. He said that it was for this reason that the Prophets of Allah challenged the status quo and fought for establishment of justice, rule of law and equality in society. Throwing light on the life of the Holy Prophet (SAW), he said that the Prophet of Allah (SAW) fought against the oppressive system of the time and established an Islamic state of Madina based on socio-economic justice and Oneness of God.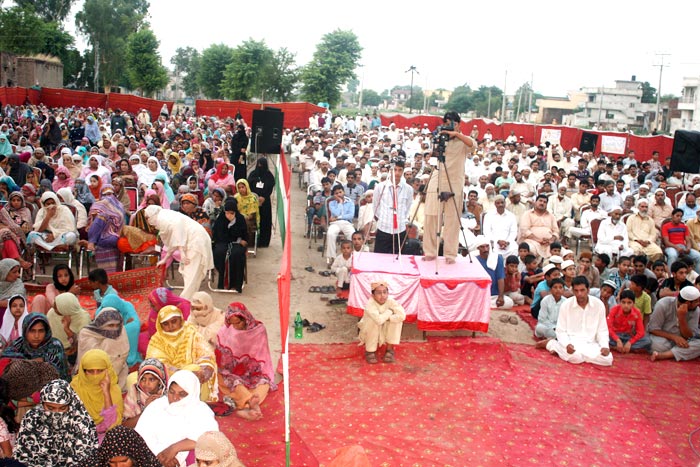 Allama Fayyaz Bashir Qadri further said that the power-drunk ruling elite believed in God but did not implement His Commandments for a just and egalitarian society where people could live respectable life in the light of the Holy Quran and Sunna. He said that representatives of the status quo sought to confine religion to Mosques and performance of rituals while they went on merry-making unchallenged by any quarter. They wanted to strengthen their hold on levers of power and state resources while the poor went hungry and society was marked by inequality and injustice.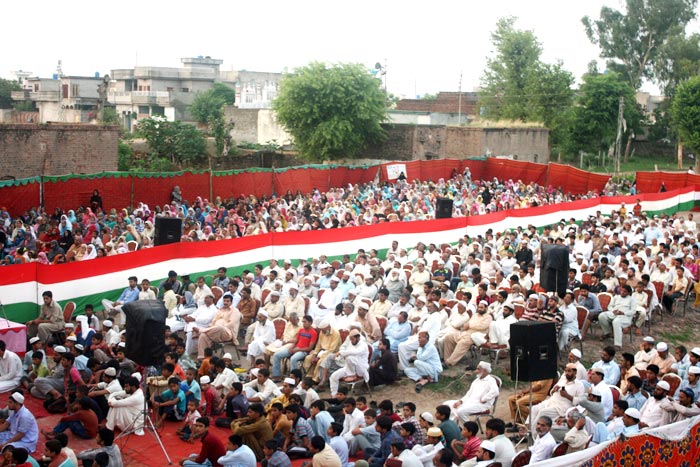 Allama Fayyaz Bashir Qadri said that politics was meant to streamline the social system, establish rule of law and equality of rights irrespective of any discrimination in light of the purposes that marked the raising of the Prophets. He said that purpose of sending the Holy Prophet (SAW) was to end reign of mischief and establish an Islamic order of social justice. He said there was a need to spread the awareness about meaning of religion in society, adding that this is what Dr Muhammad Tahir-ul-Qadri is struggling for.
The programme ended on Dua.